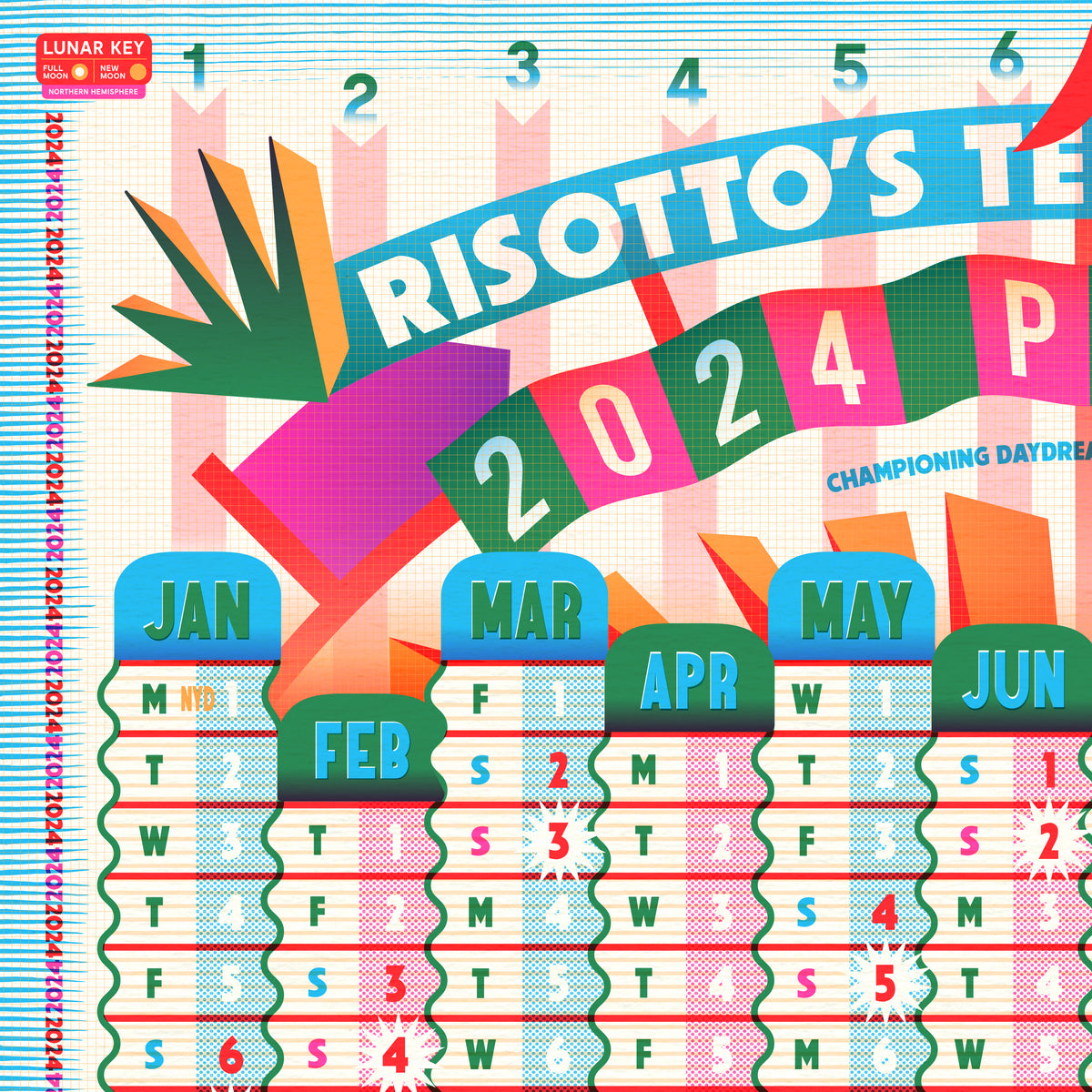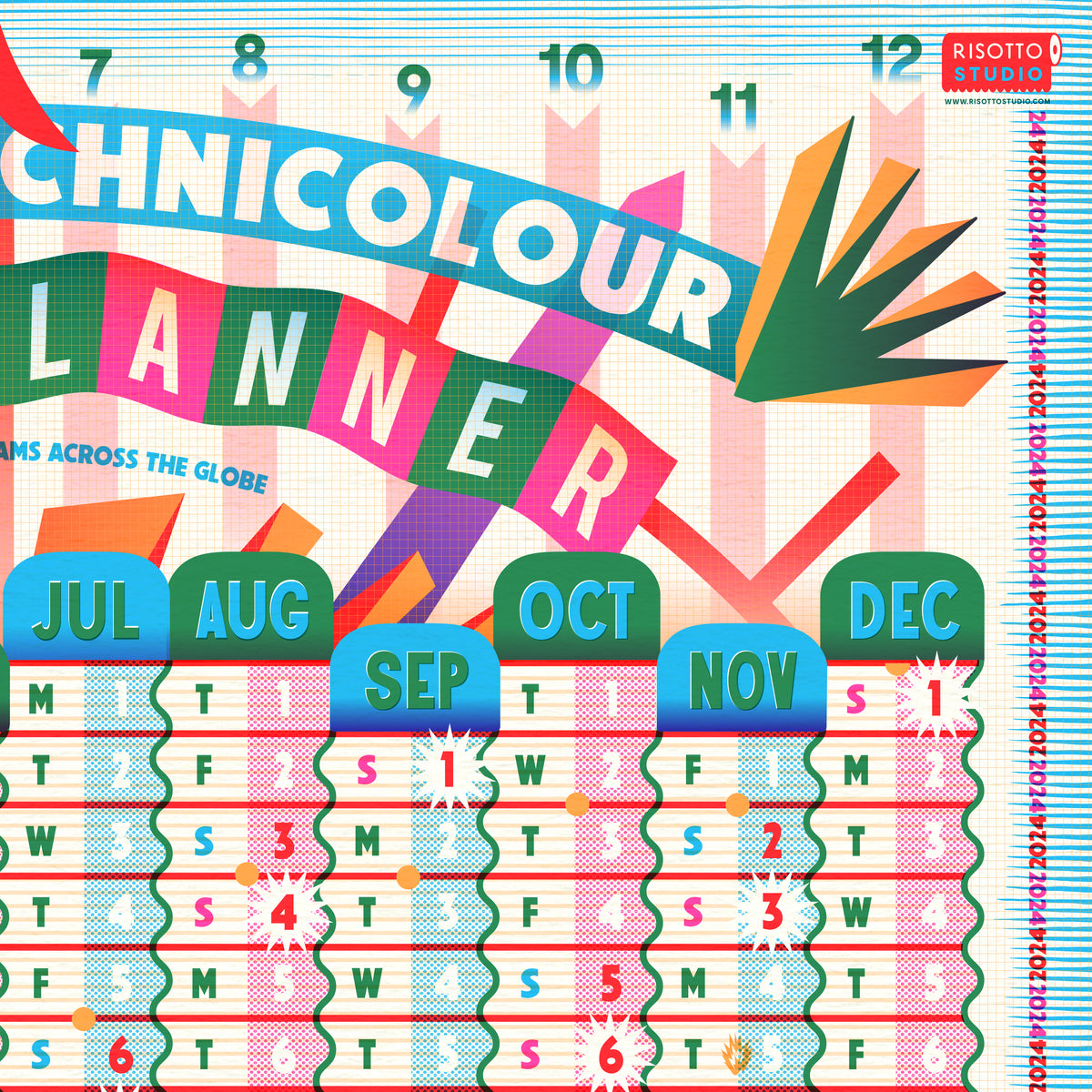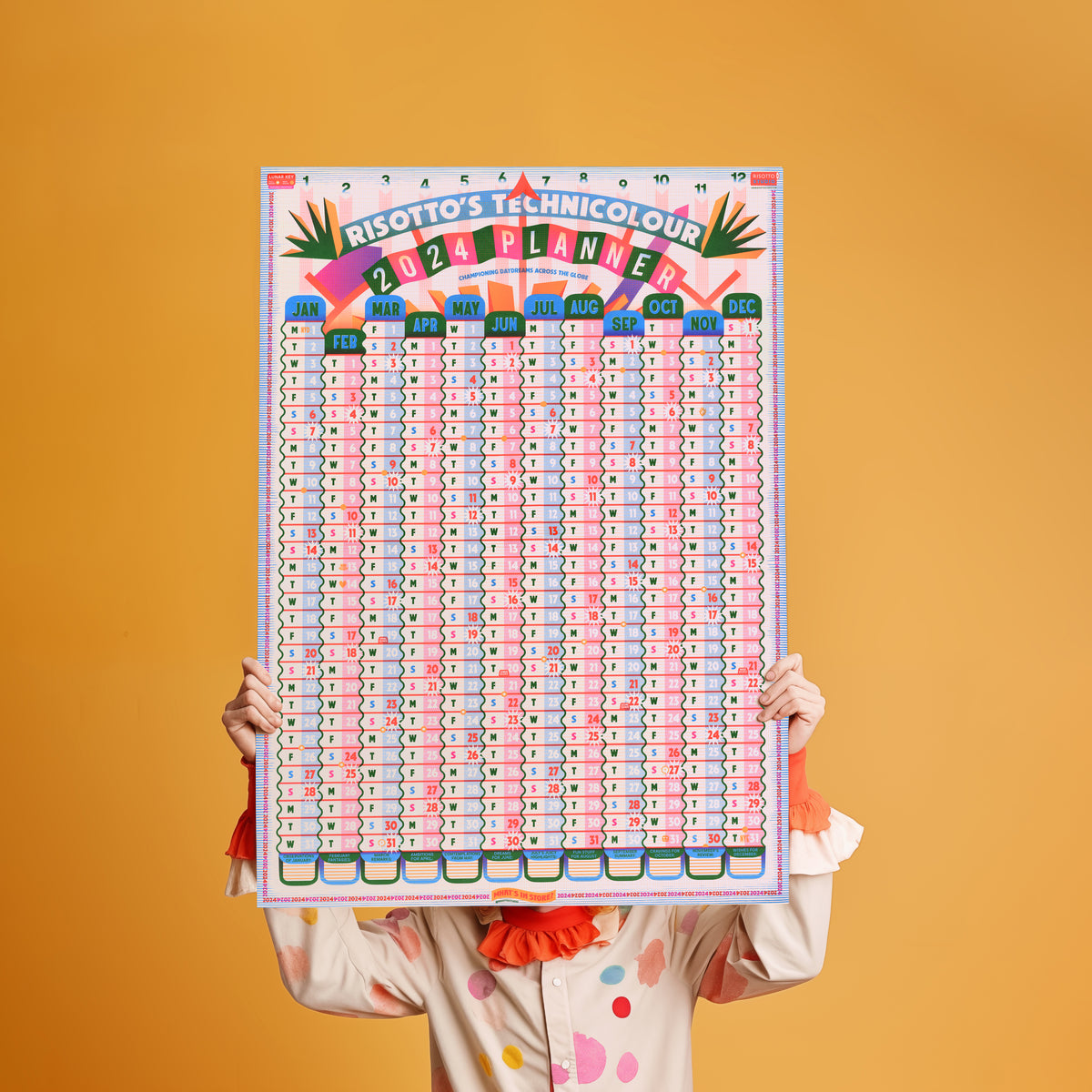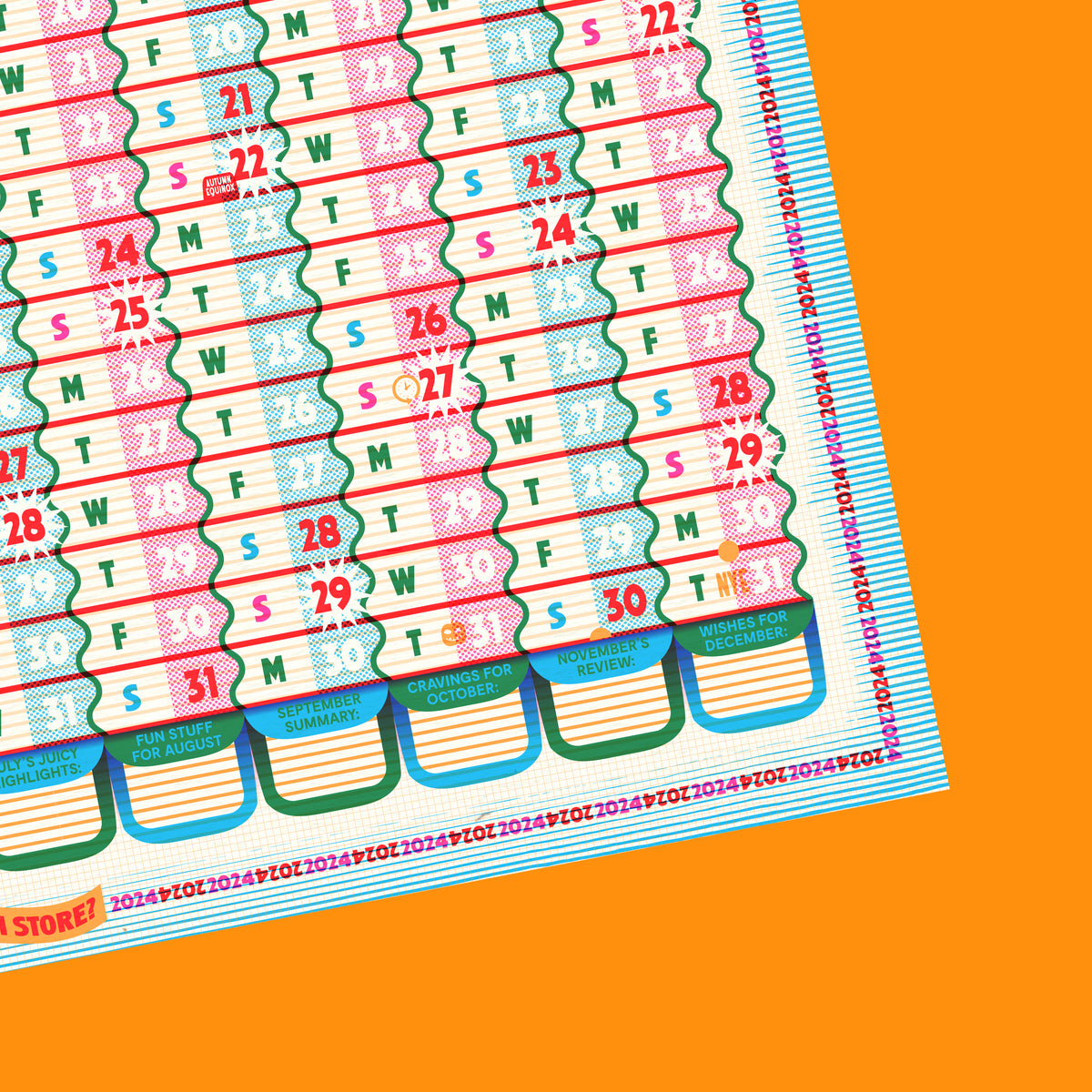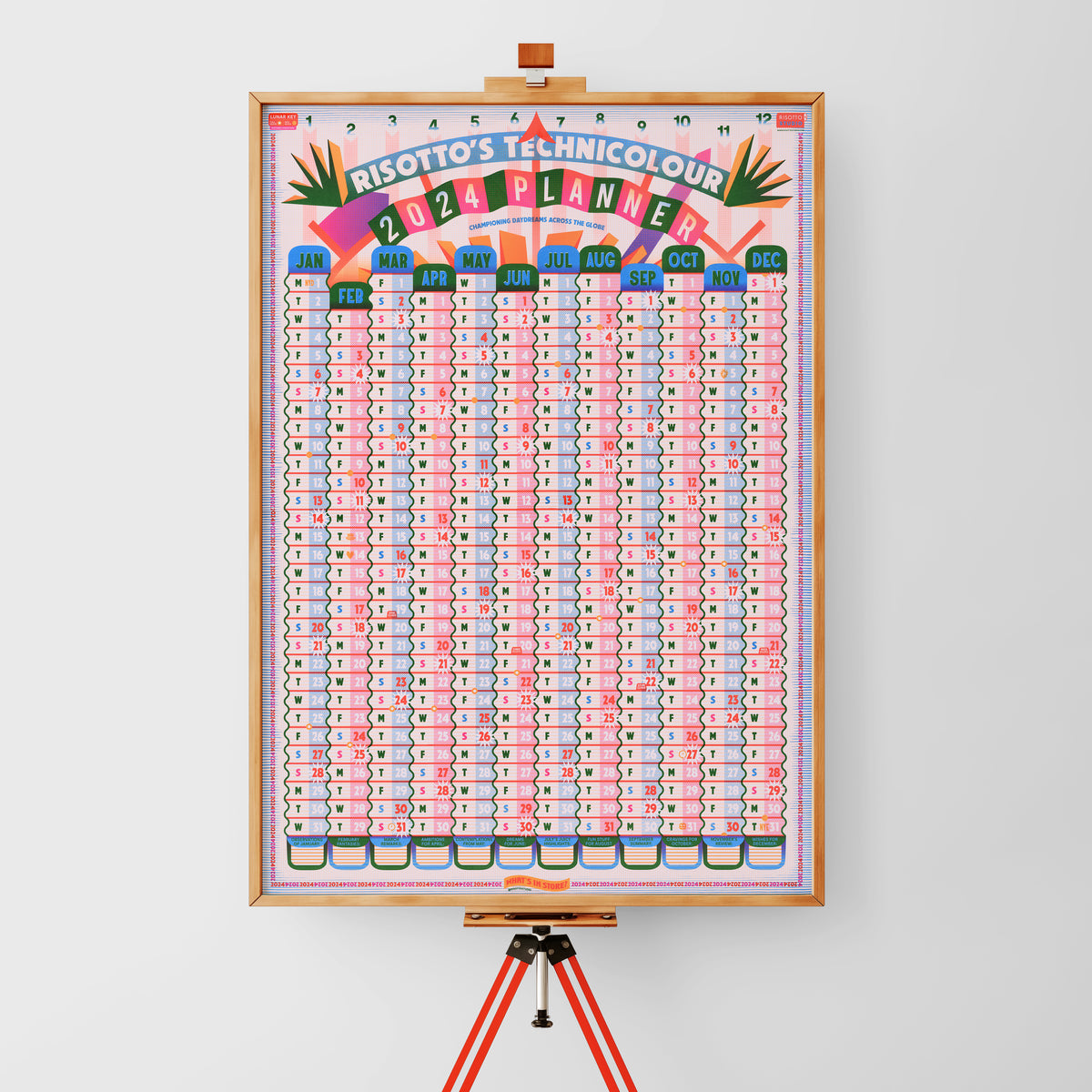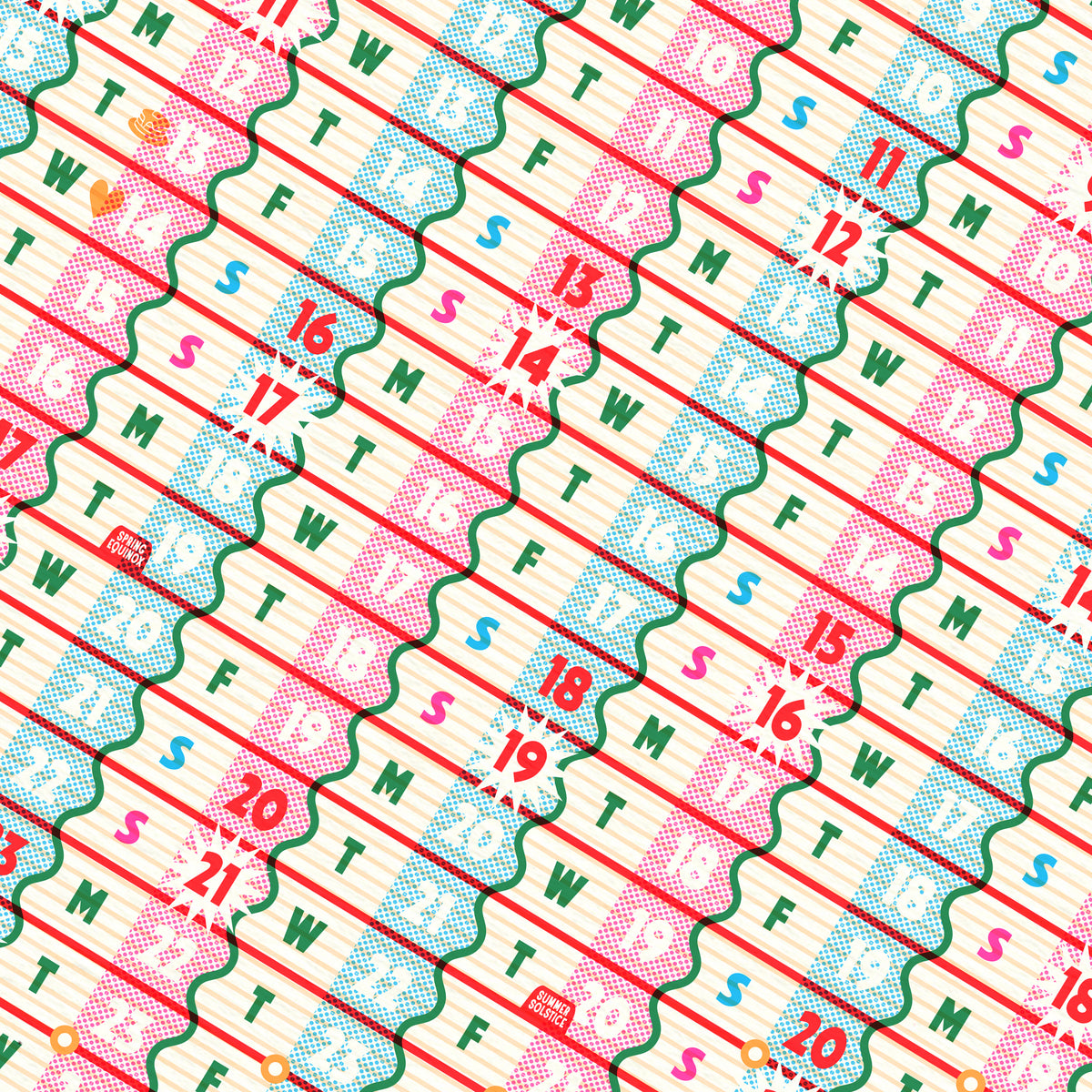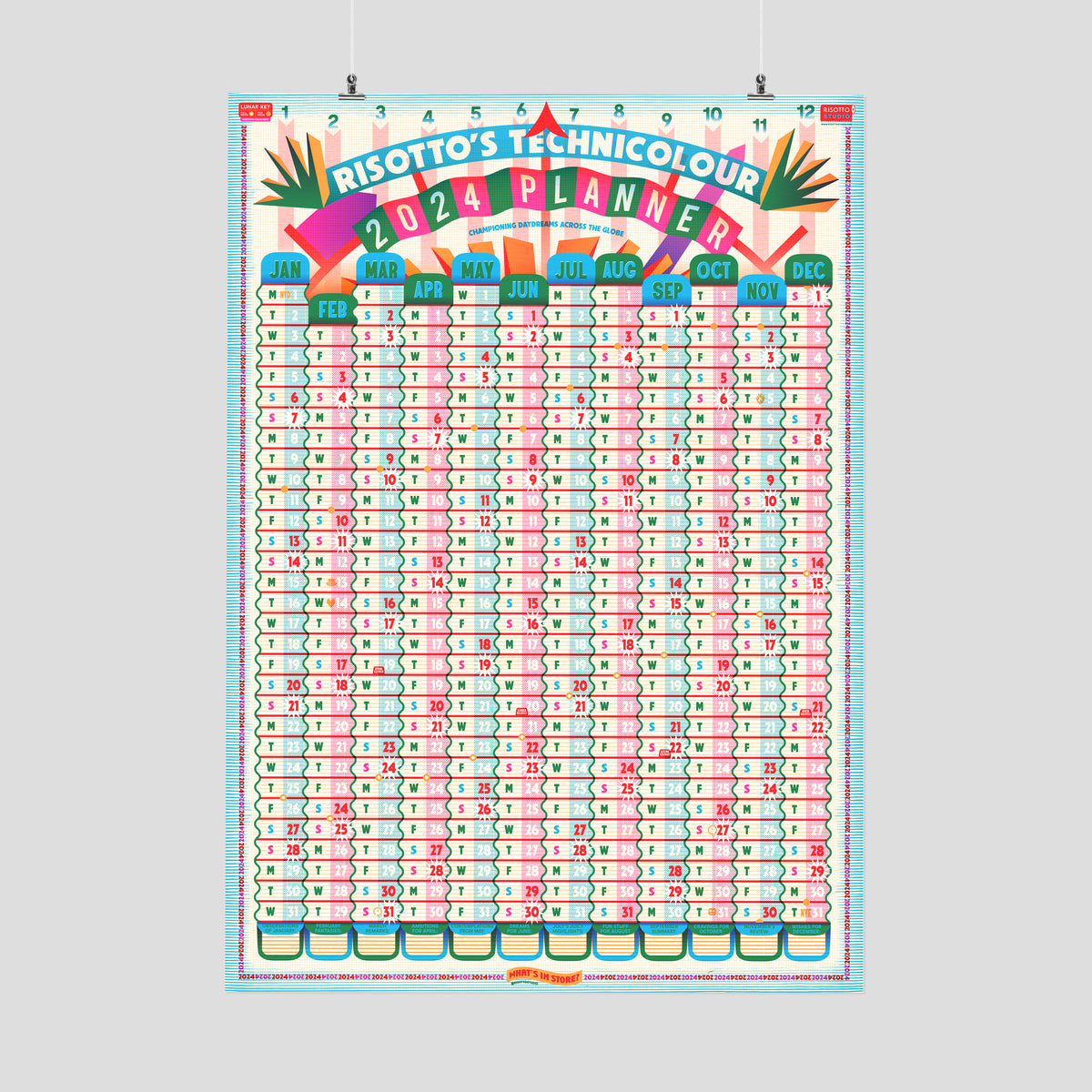 2024 collection | A2+ Wall Art | All | Calendars | Organisers | Riso Picks! | Secret Santa Gift Ideas - Under £20 | Staff Picks | Stationery | Wall Art - all
A1 XL Year Planner
2024 Calendar
Elevate your planning game for 2024 with our dazzling fluorescent A1 Wall Planner!
It promises to be the quintessential canvas for all your strategising needs for the coming year. 
This great big calendar highlights all necessary lunar phases (Northern Hemisphere-ists), whilst making any weekend scheduling a visually captivating experience.
Whether you're an academic enthusiast, school organiser, or a holiday planner, we've meticulously mapped out your weeks, months, and years with an unrivalled sense of style.
We promise - it's even better in real life!
*More images coming soon | Get a Deal on Buying 2, or the Full Shabang!

SIZE: A1, 59.4 cm x 84.1cm
INKS: Neon Pink, Neon Orange, Green, Aqua
PRINT PROCESS: Spot Colour Lithography Print
PAPER: Nautilus Classic 135gsm, 100% Recycled
DETAIL: Supplied rolled in a tube