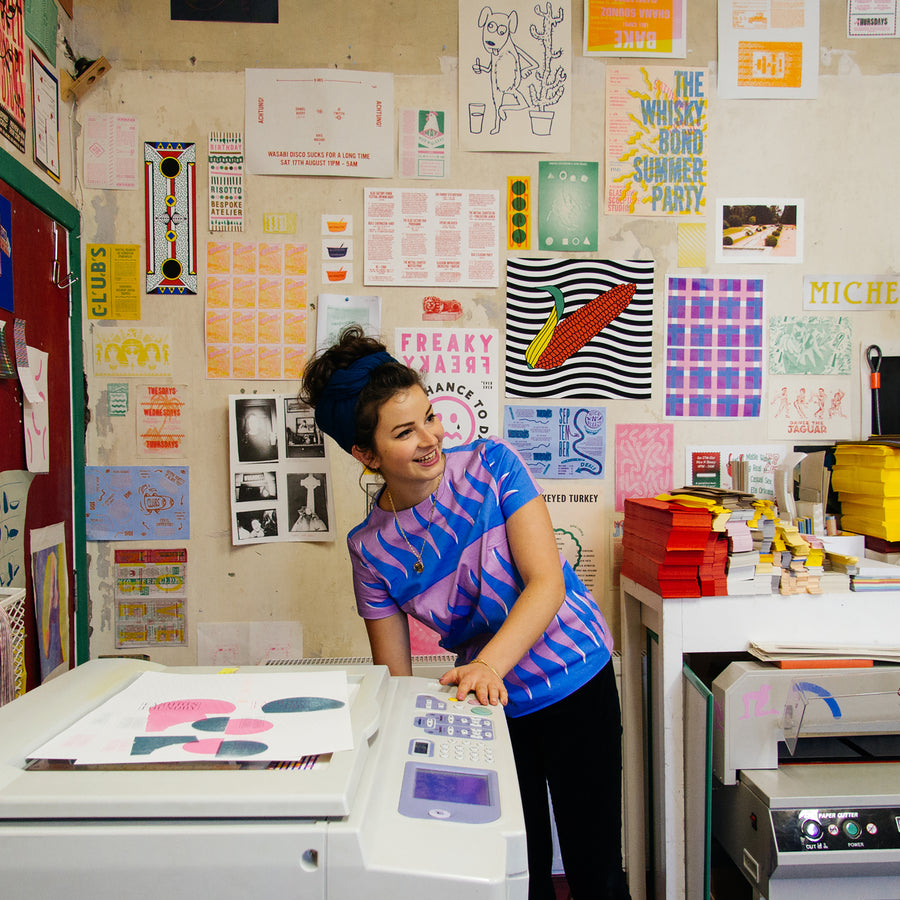 RISOTTO is print and design specialist run by designer Gabriella Marcella. The studio embodies her love of colour and appetite for making.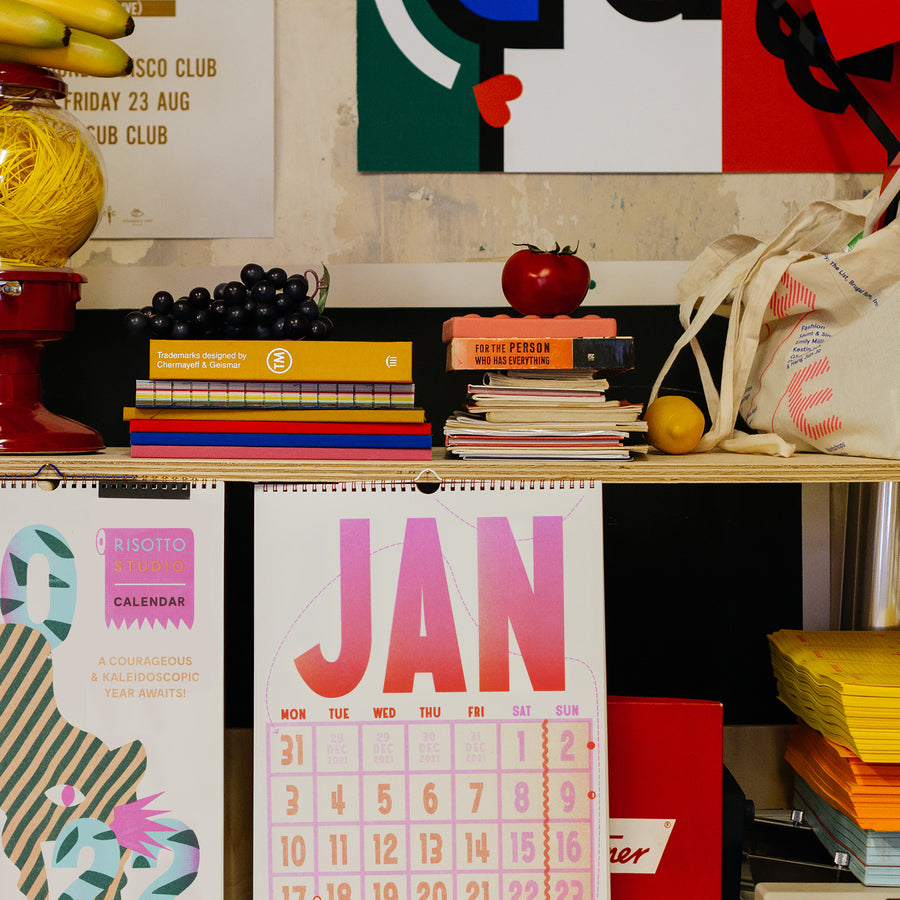 The workshop is home to all her tools and materials that facilitate everything from printing monthly posters for bands, to one-off design commissions for brands.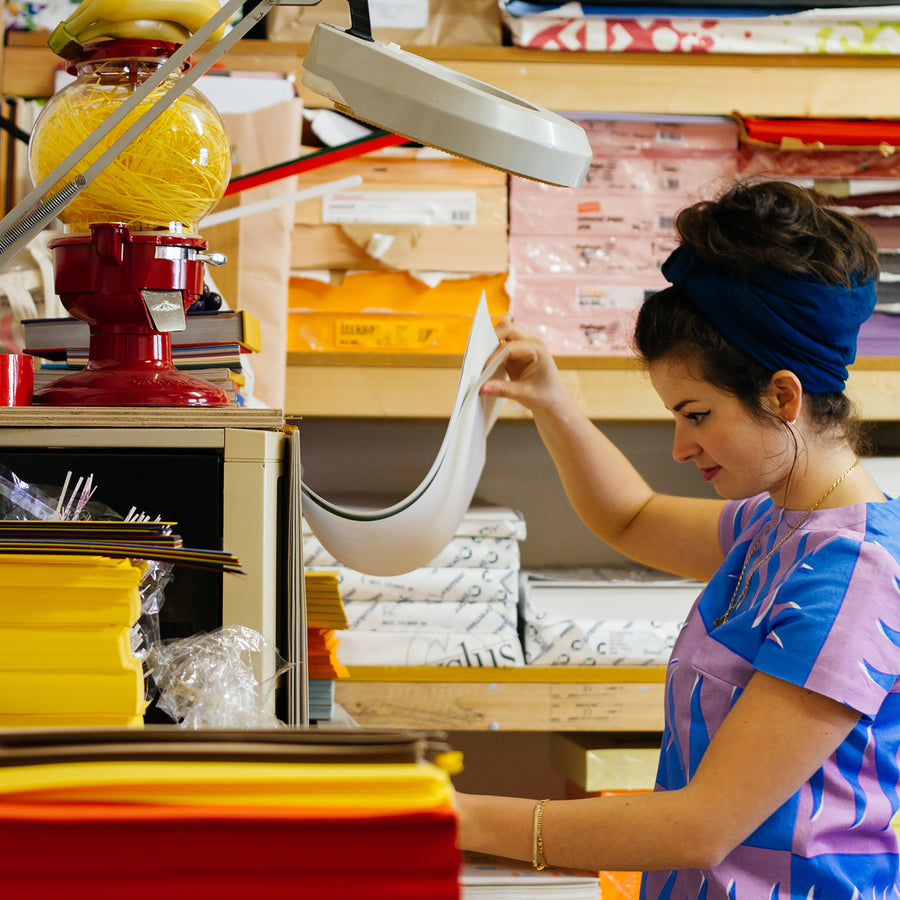 It is also where her stationery classics are designed and made. Proudly providing a sustainable alternative to mass produced paper goods; that are set to pack a punch.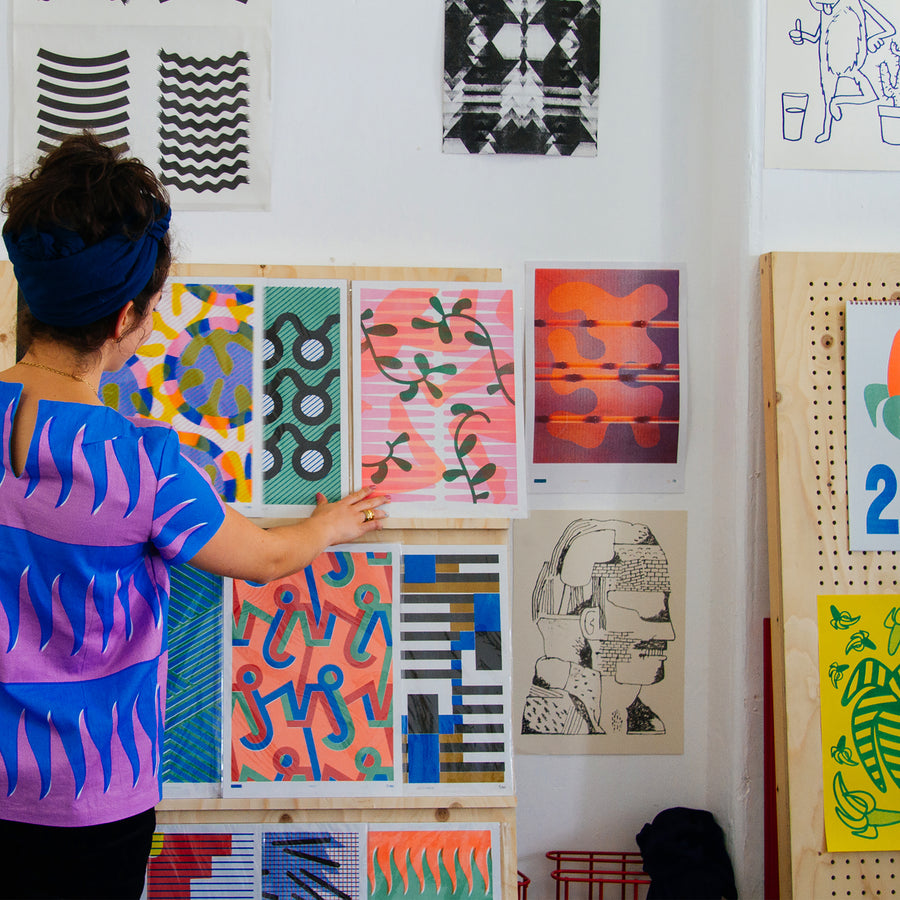 Peek behind the scenes, and you'll see the power of small-scale in action, where a very small and passionate team help to produce unique and joyful products for everyday use.
Design Commissions + Projects
Outside the flurry of the studio, Marcella has grown to host international workshops and collaborate with brands such as Apple, Mini, Puma, and Swatch; with projects spanning from public art commissions to exhibition design.
In 2019 she opened one of V&A Dundee's best loved exhibitions; Rules Of Play; an installation of giant building blocks that explored the principles of play through colour and form; a theme that is continually celebrated through all her outputs.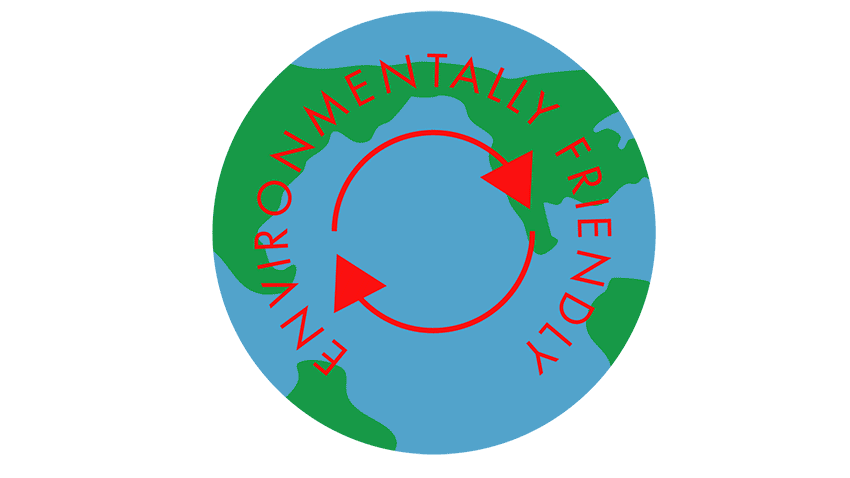 How we minimise our impact on the environment
With so much greenwashing around, It's important for us to highlight the actual impact our small-scale workshop has, and tell you about the daily decisions we make to minimise our impact on the planet!
Using our Hands
We print, make, and pack as many of our products by hand. Our products aren't as polished as the notebooks emerging from shrinkwrap, but they are touchy-feely and cared for in ways you can't compare. This approach hopes to promote the quality of artisan craft, as an alternative to mass production.
Production Methods and Materials
We use a risograph to deliver our products and services. It's a cold process, so consumes little energy, and unlike litho printing, it only takes a single print for the stencil to be fully inked and ready to print. It uses soy based inks, and loves to print with recycled, toothy papers; making for an ethical product, unmatched by many other print methods.

Re-Use and Re-cycle
We up-cycle test prints and make them into notebooks, and shop orders often arrive wrapped in an eclectic mix of leftover papers and reused packaging.

Gabriella is a determined fanatic when it comes to extending the lifespan of all that excess packaging around. If prompted, she will take your waste.

She has been exploring Zero-Waste practices and circular design, but has yet to claim that heading for the studio. It's a work in progress.


The Money Margins
When you pay for our products or services, you are mostly supporting our labour costs. We try to keep our prices as affordable as possible, but it's hard to stay competitively priced when the operations are so labour intensive, and small scale. Alas, RISOTTO has been designed to be a lean machine, and being a one-stop-shop allows us to avoid as many middle men as we can…

Because we aim to make colourful classics, and not what's in trend this month, you won't see a Black Friday sale in sight. A lot of those companies can still afford to discount their goods up to 70%, which makes me wonder how they can even produce ethically at those costs.


Products
We are very lucky to be able to make our products in-house; but it isn't easy. We don't have the margins that the big cats do; they print on mass, in factories overseas where the quantities are high and the labour is cheap. We, on the other hand, print in small batches, using the perfect tools for the job - our hands being the main one. A note on T Shirts - If you were wondering why you've not seen new Tee designs in a while, it's because we're refining how we can produce these as environmentally as we do our paper-goods. This has been harder than we thought, but hopefully will have a balanced solution for you soon!
Local & The Long Run
The studio is located in Glasgow, and always has been since it all began. Our determination to keep things local, sourcing papers from Local Suppliers and in-house wherever possible, allows transportation costs and fuel consumption to be kept to a minimum, and all that expresses packaging, energy and storage that we have the capacity to avoid. and reinforcing our commitment to sustaining the power of small-scale artisan quality, as an alternative to mass production. We've been printing as a service for 10 years! This may be young compared to lots of traditional print methods out there, but old in RISO years. Many print studios pop up, but not as many hang around.
RISOTTO Supplies
Best-known for their vibrant calendars and graphic t-shirts, the studio produces wonderfully colourful printed goods, bursting with pattern. Stockists include Liberty London and Selfridges, as well as small independents in almost every continent. The house style is notoriously bold and playful, and can be seen across the limited edition products that emerge seasonally through the store, and they ship worldwide! RISOTTO makes as many of their products from their in-house workshop as they can, where a small and passionate team work hard to design and refine classic products for everyday use. This approach aims to sustain the power of small-scale artisan craft, as an alternative to mass production.
Print Services
Launched in 2012, it is one of the UK's longest running Risograph specialists; a stencil printing service for creatives looking to have their work printed in a vibrant and sustainable way. Risograph printing is similar to screen-printing, using rich spot colours and soy inks to create tactile and vibrant prints, affordably and with little impact to our environment. As one of the go-to providers of this process, RISOTTO has tailored their services specifically to the needs of the creative industries. So, whether you're looking to print an art edition, master a technical print challenge, or get a project produced in an alternative way - get in touch!