What is risograph printing?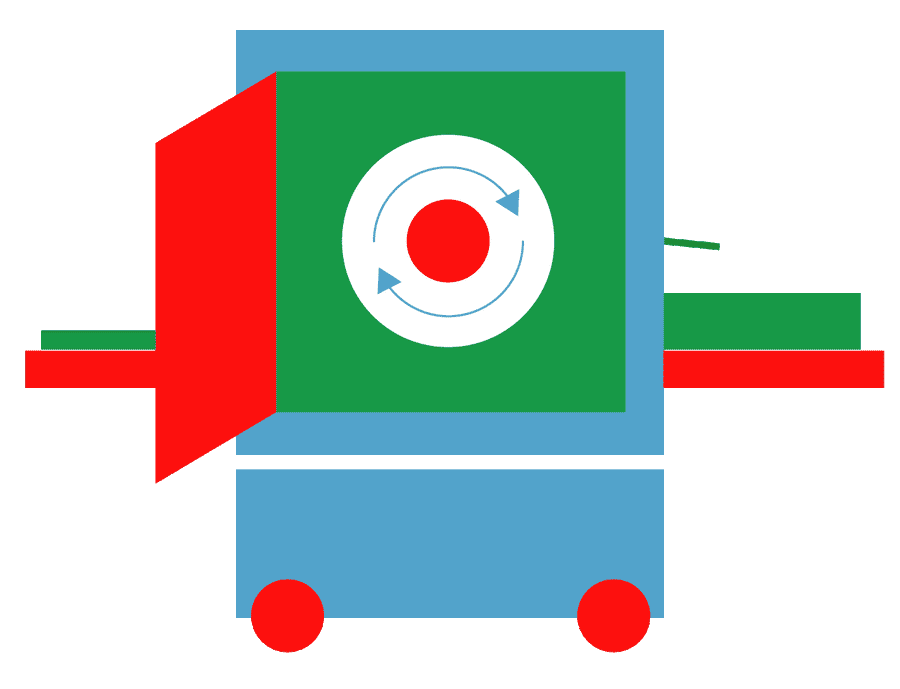 RISO prints are made with a Risograph printer. It looks like a photocopier, but works as a screenprinter; using rich spot colours and stencils to create tactile and vibrant prints, affordably and with little impact to our environment.

Risograph printing has been used for high-volume printing in places like schools & political parties for many years, but over the past decade, it has undergone a resurgence with creatives adopting the process because of its tactile and unique results!

The RISO was designed to be a duplicator, with most of the work and cost in the artwork's set-up. So the more you print, the more economical the price becomes per print.
How the riso printer works
The RISO works by transforming your black and white artwork into a stencil. Your chosen colour drum is then inserted into the riso machine, and the stencil is wrapped tightly around it. Paper is fed flat through the machine, passing under the rotating drum, which prints your artwork onto the paper at high speed. 

Stencils are made specifically for each drum and are non transferable. One colour is printed at a time, and multicoloured prints are created by switching out drums, then over printing; passing the paper through the RISO again and again!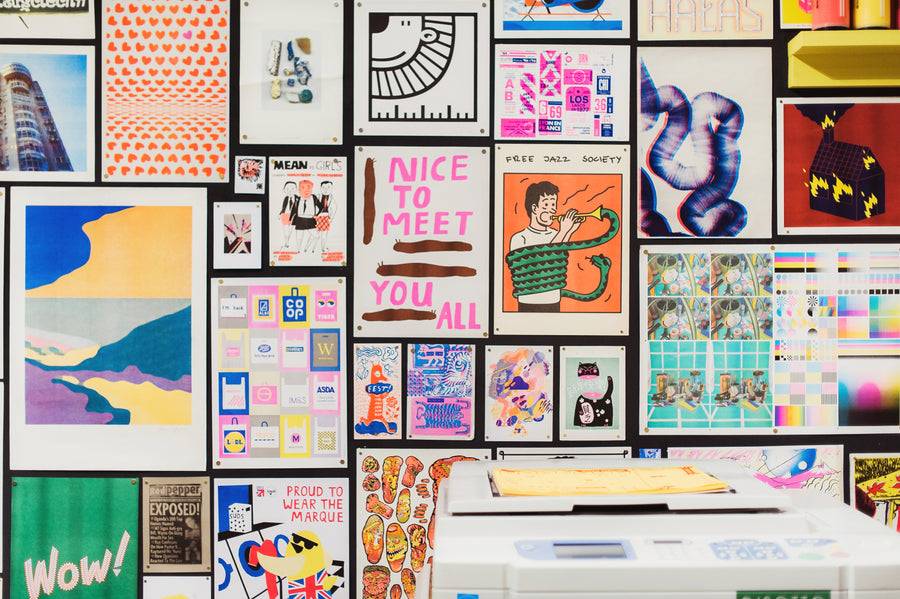 The process is perfect for...
Graphic art (vector based work), typography, and illustration, but also works wonders across painting and photography, using variations of CMYK.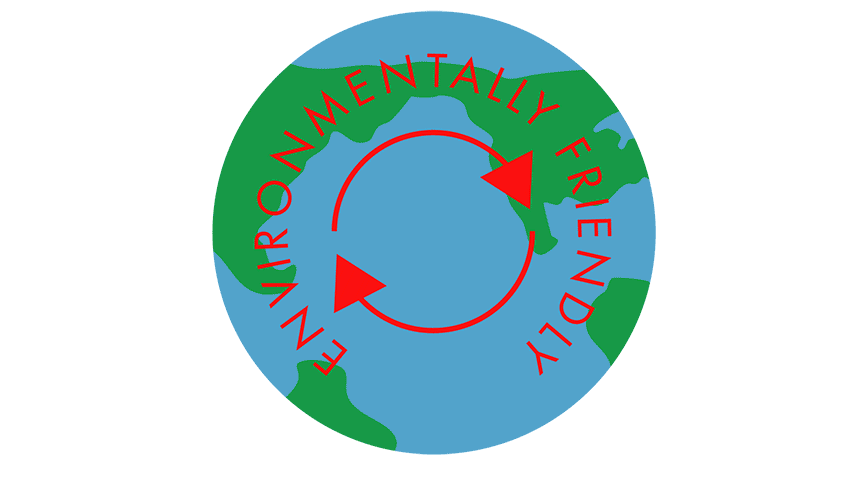 Riso is a sustainable printing method
RISOTTO takes great care in minimizing its impact on the environment; from daily studio operations, to waste management, and sustainable paper supplies. We up-cycle test prints/leftovers and recycle everything else.

Riso printing in itself is a highly energy efficient and sustainable printing method, making for an ethical product, unmatched by other printing methods.

The cold process consumes little energy, and the riso prints with soy based (non-toxic) inks, and stencils made from plant fibres. Unlike litho printing, it only takes a single print for the stencil to be fully inked and ready to print. It uses little electricity and eliminates the need for up to 100,000 litres of water and 10,000 litres of alcohol (per year) consumed by a typical mid-size printer.
Riso printing inks give a tactile finish
The RISO inks produce a unique texture, resulting in a hand-printed and tactile finish. The inks are soy-based and non-toxic, which means they can take longer to dry. 

The ink sits on the surface of the paper and can therefore be prone to smudging if handled a lot (like newspaper). 

All inks are unique to the riso process and colours produced cannot be accurately represented on the web (especially our fluro and metallic inks!) giving you unique print results. We therefore cannot colour match, but can offer advice on how you could work around this.



Metallic inks
Unlike the other riso inks, Metallic Gold prints great on black and dark paper, as well as white. It has a thicker consistency and higher opacity - so keep this in mind if using it in overlaid artwork.
Papers
RISO inks print well on most uncoated papers, as it can be absorbed onto the surface and allowed to dry (unlike printing onto coated or trace papers).

Generally, 80gsm - 250gsm is the standard weight bracket that the machine can handle. We have some papers outwith this range, but these can be tricky, and are prone to jamming. We are happy to use them for shorter runs with low ink coverage though!



↓ SOME OF RISOTTO'S RENOWNED PARTY POSTERS ↓