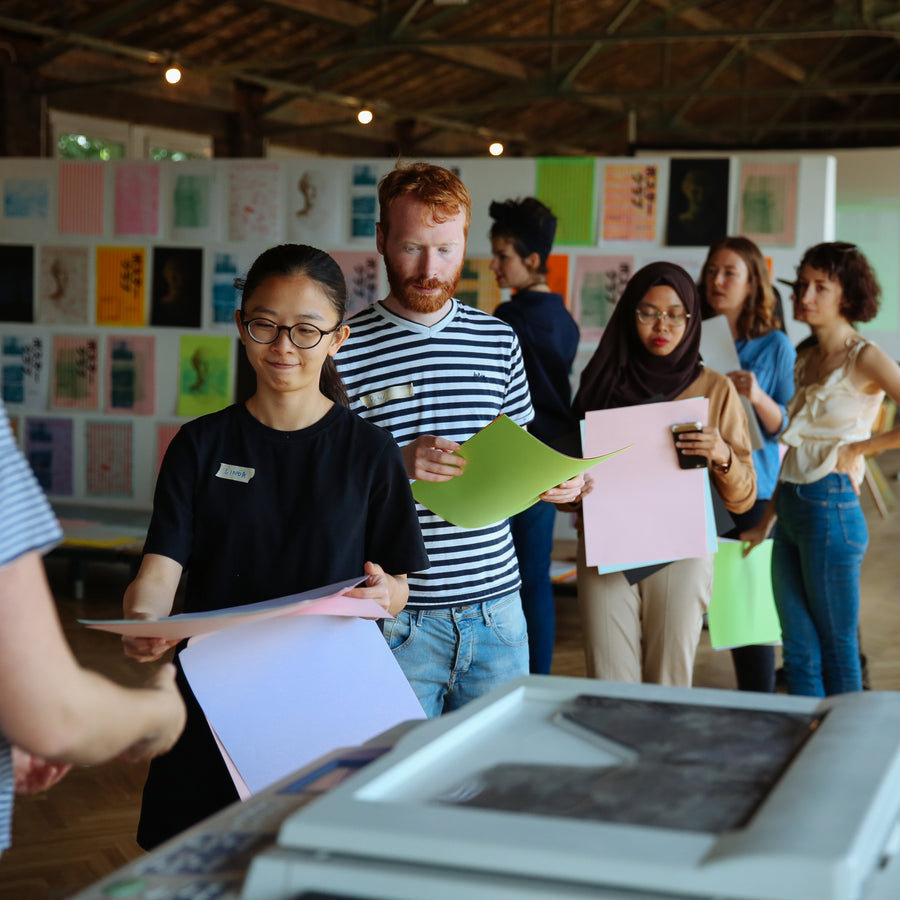 We deliver a range of lively workshops and events; allowing you to get hands-on with the print process we love.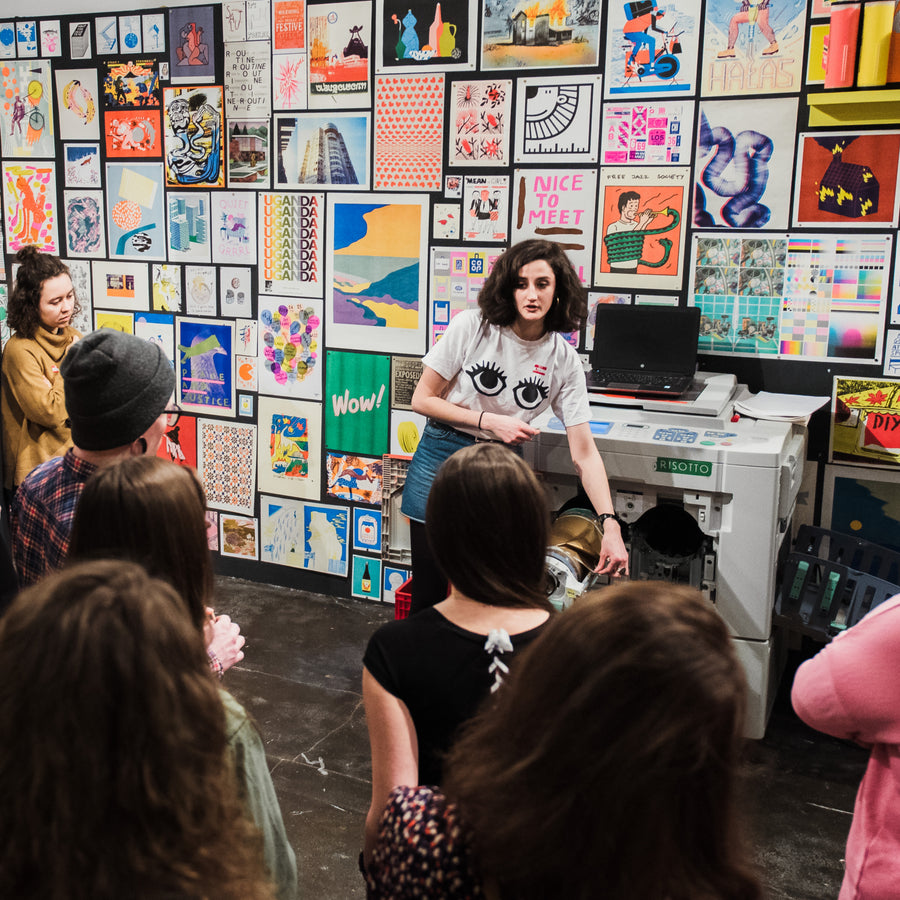 POSTER CLUB
These quick fire, and energetic two hour workshops always produce a whole concoction of patterned prints for participants to take home.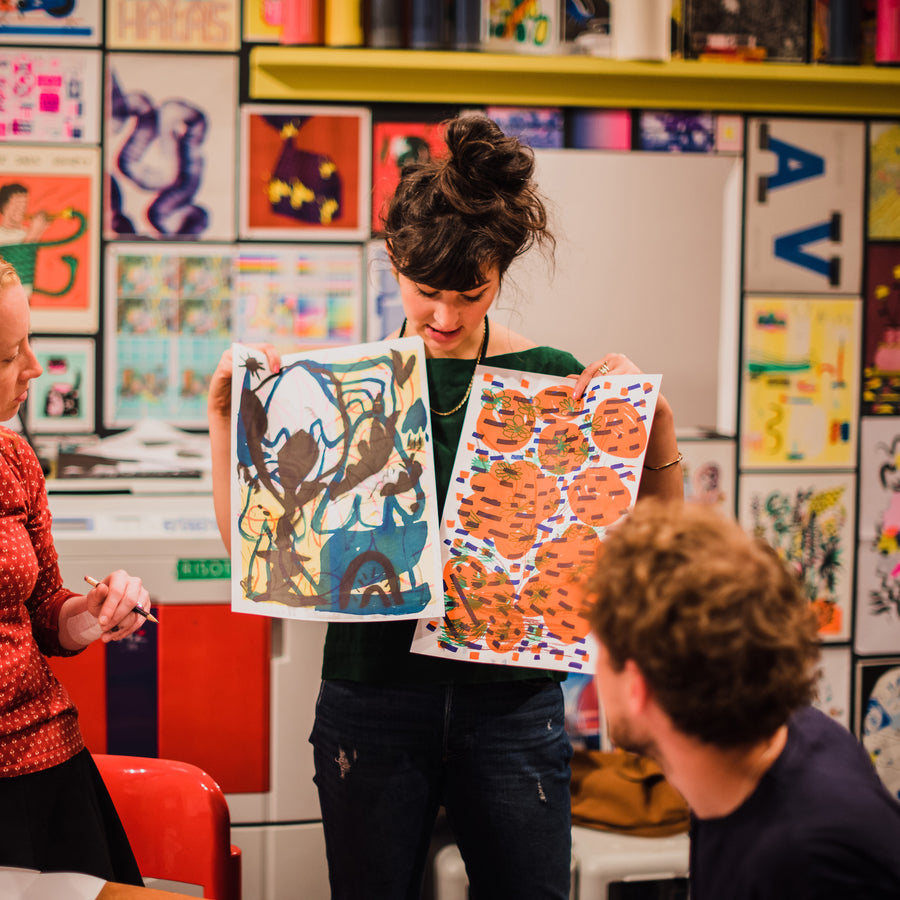 INTRODUCTORY SESSIONS
Participants experiment with mark making, and go on to create their very own 2 colour print edition.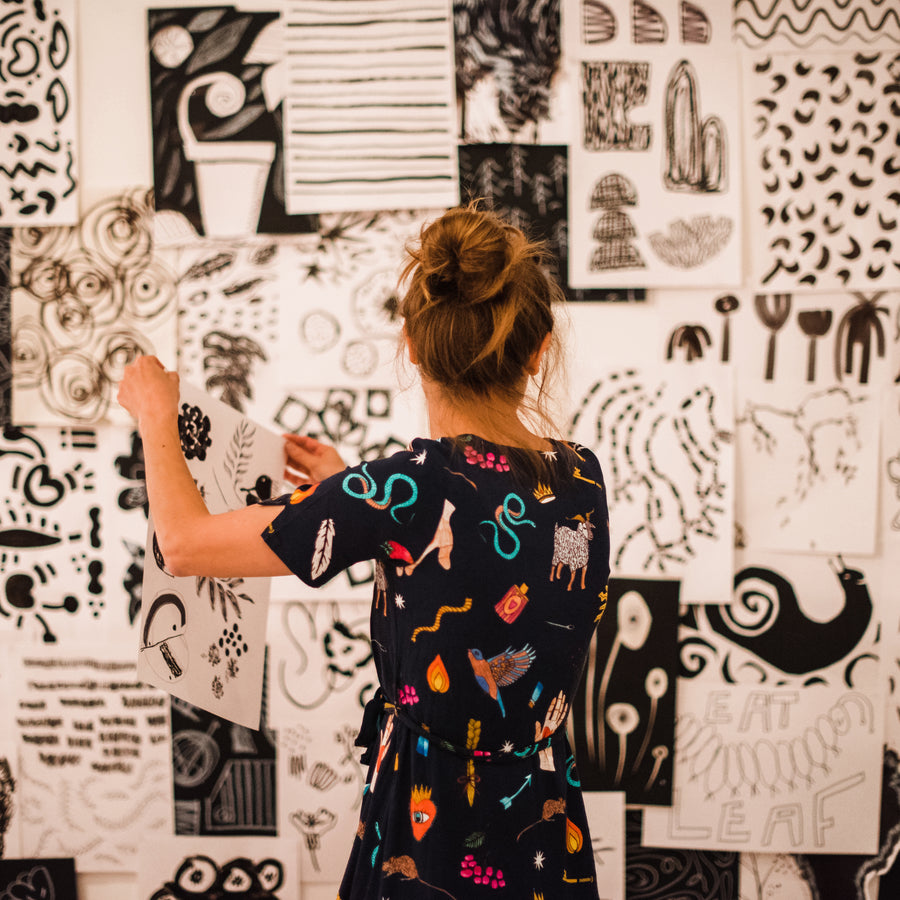 FULL DAY WORKSHOP
These more extensive workshops cover all the technical aspects of creating artwork for RISO print; from CMYK reproductions, to book making.