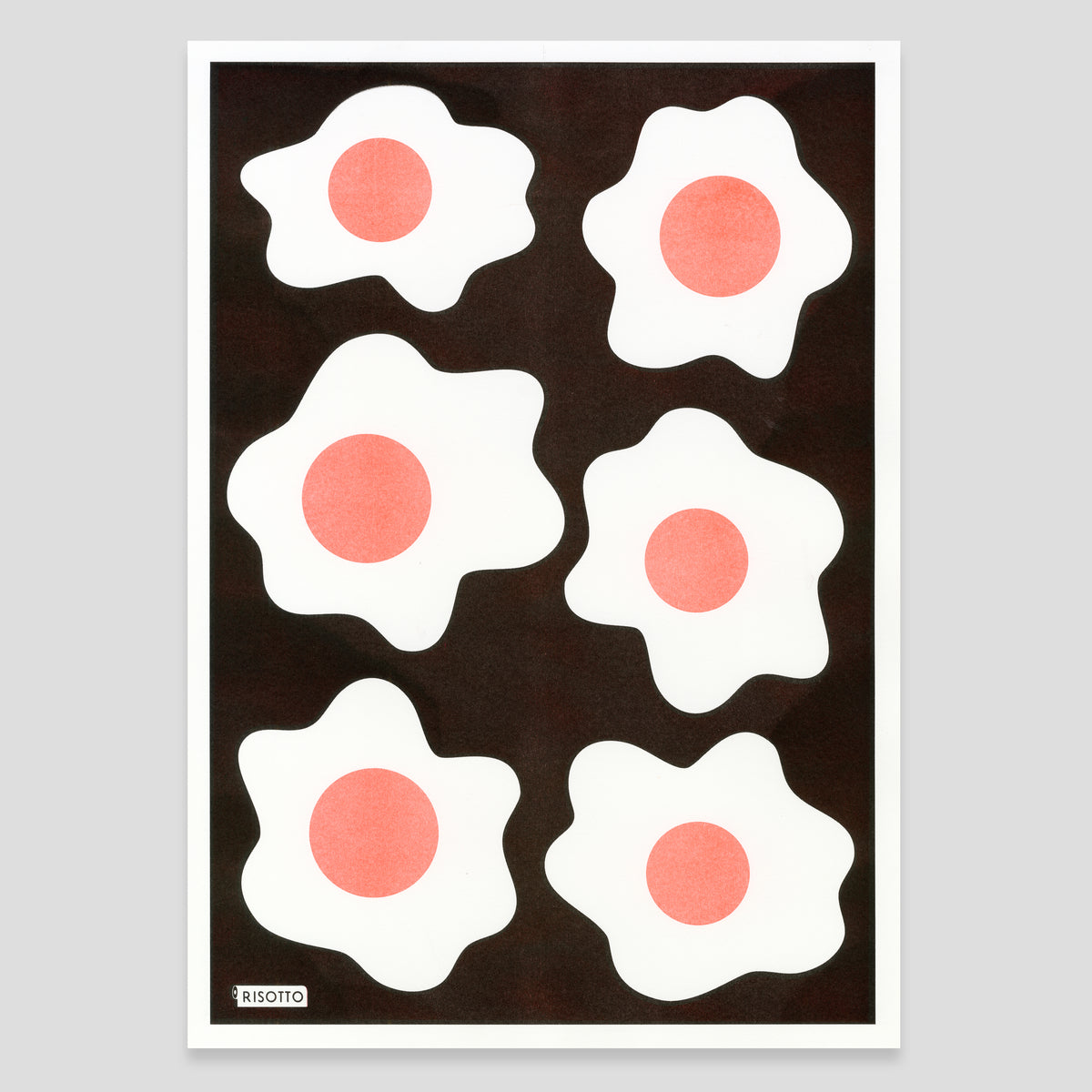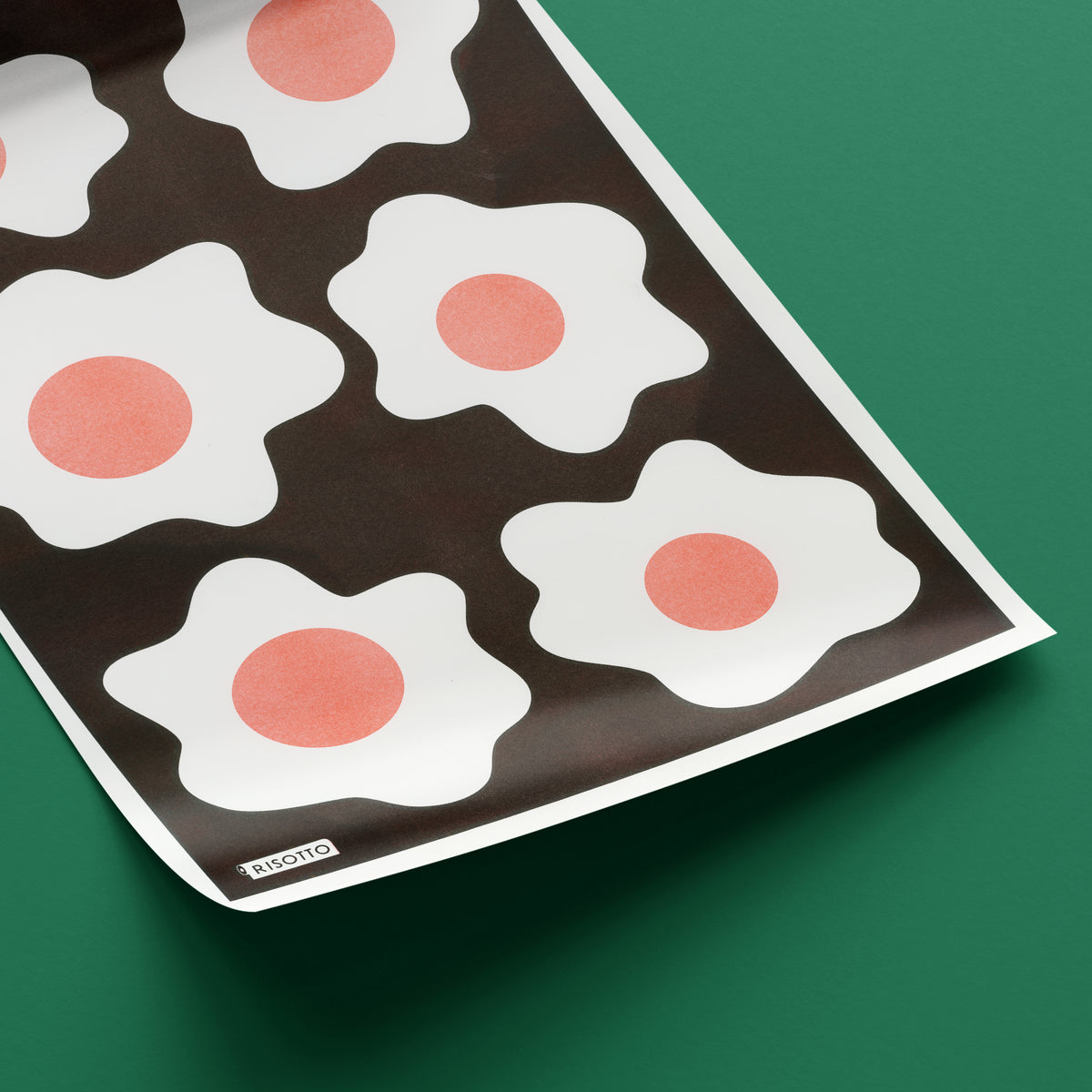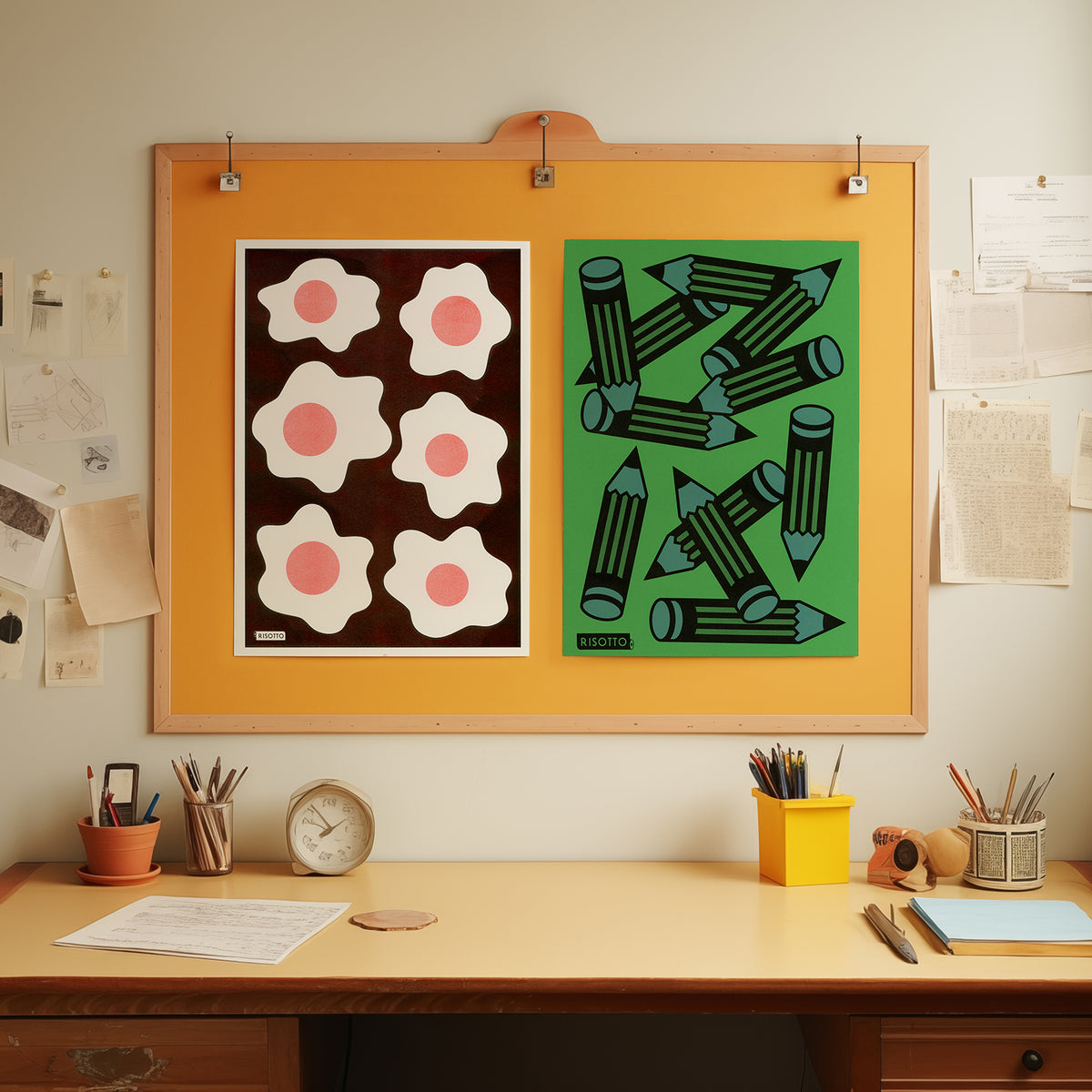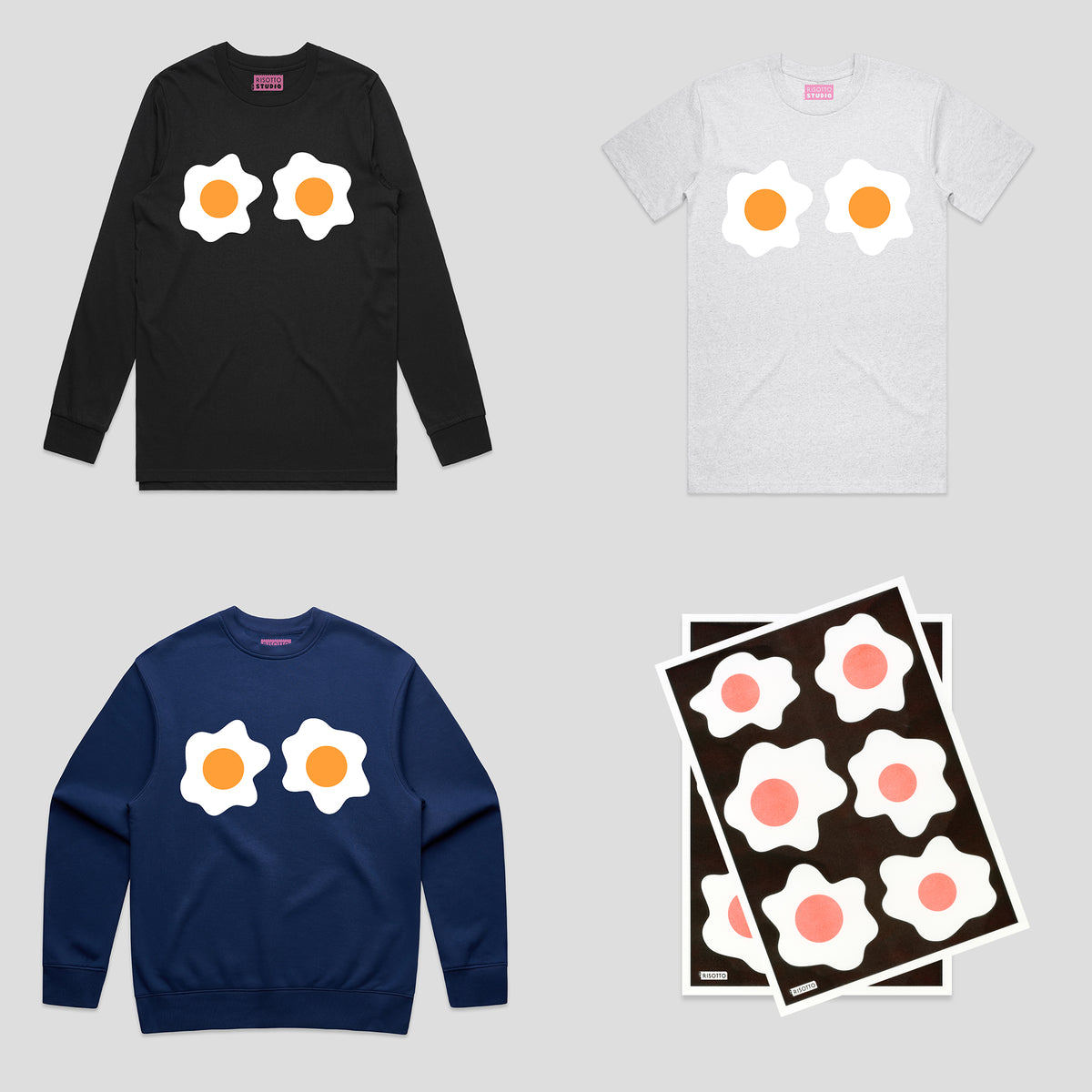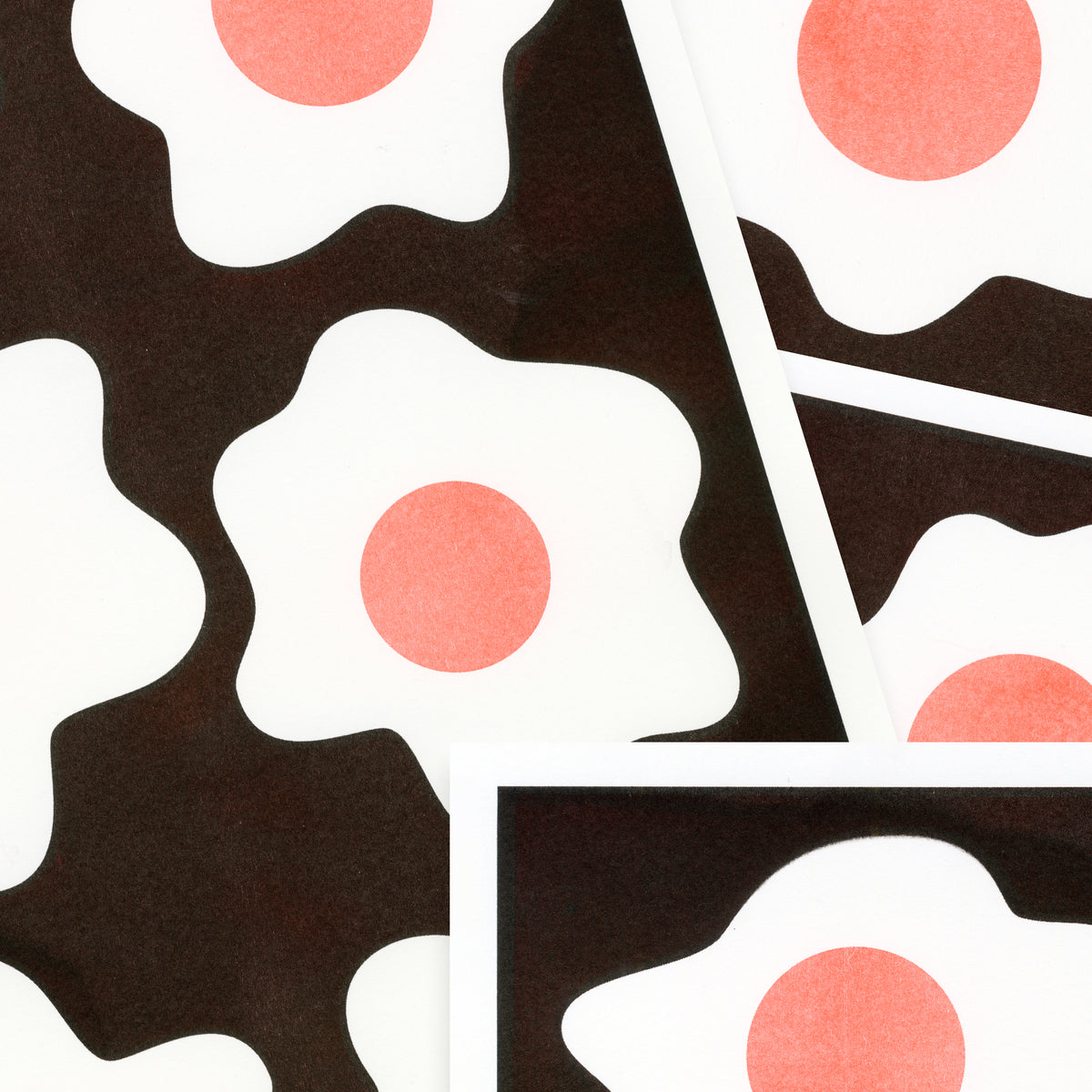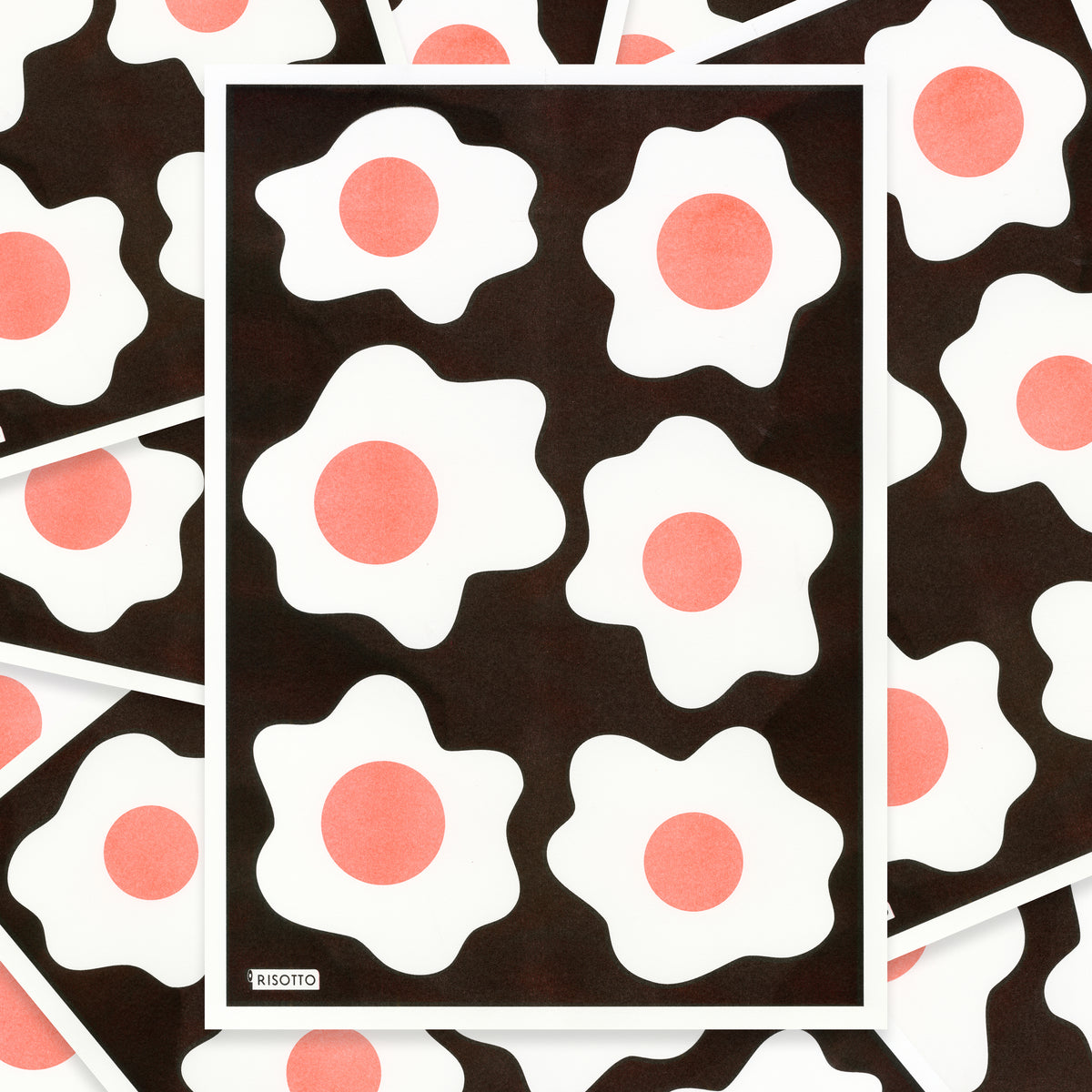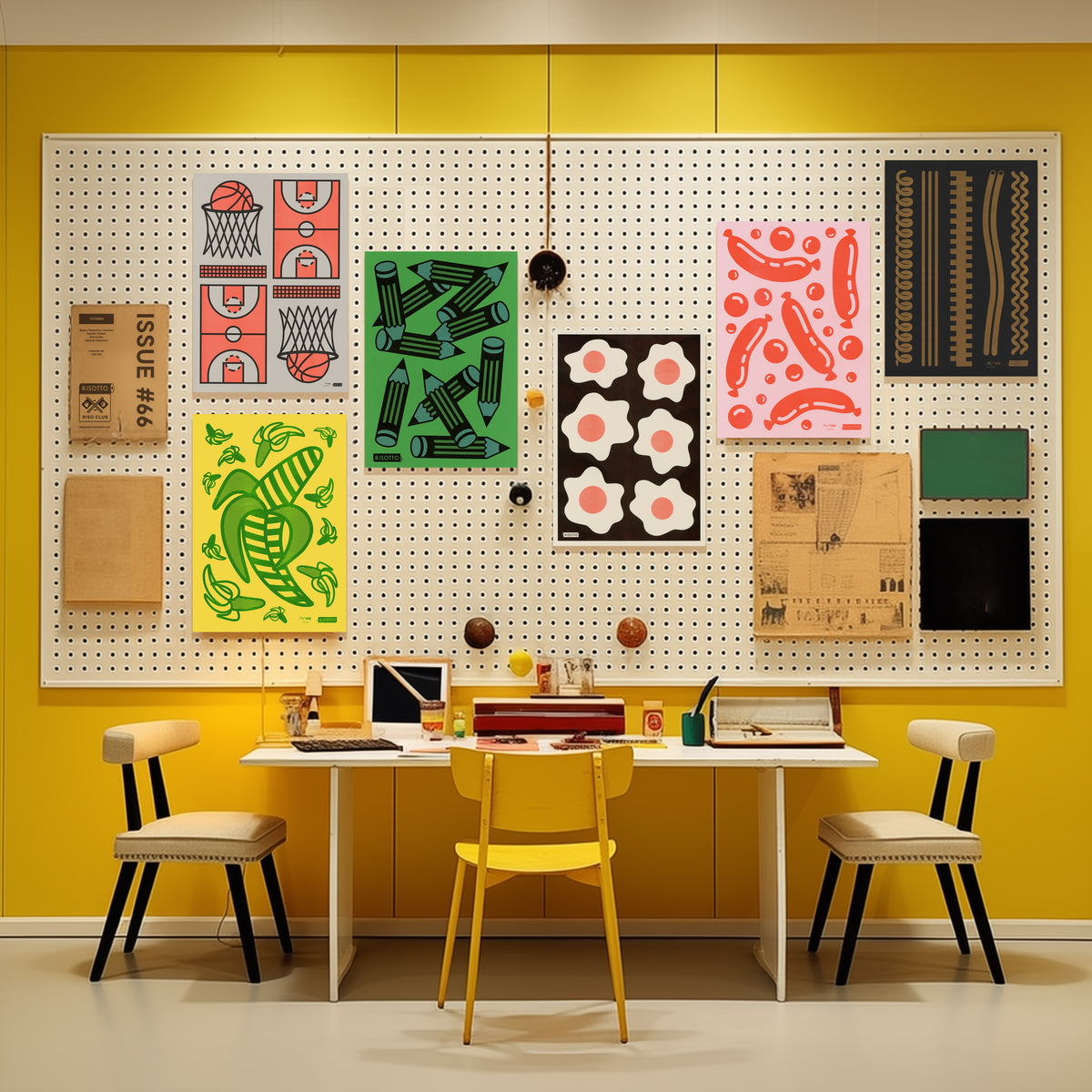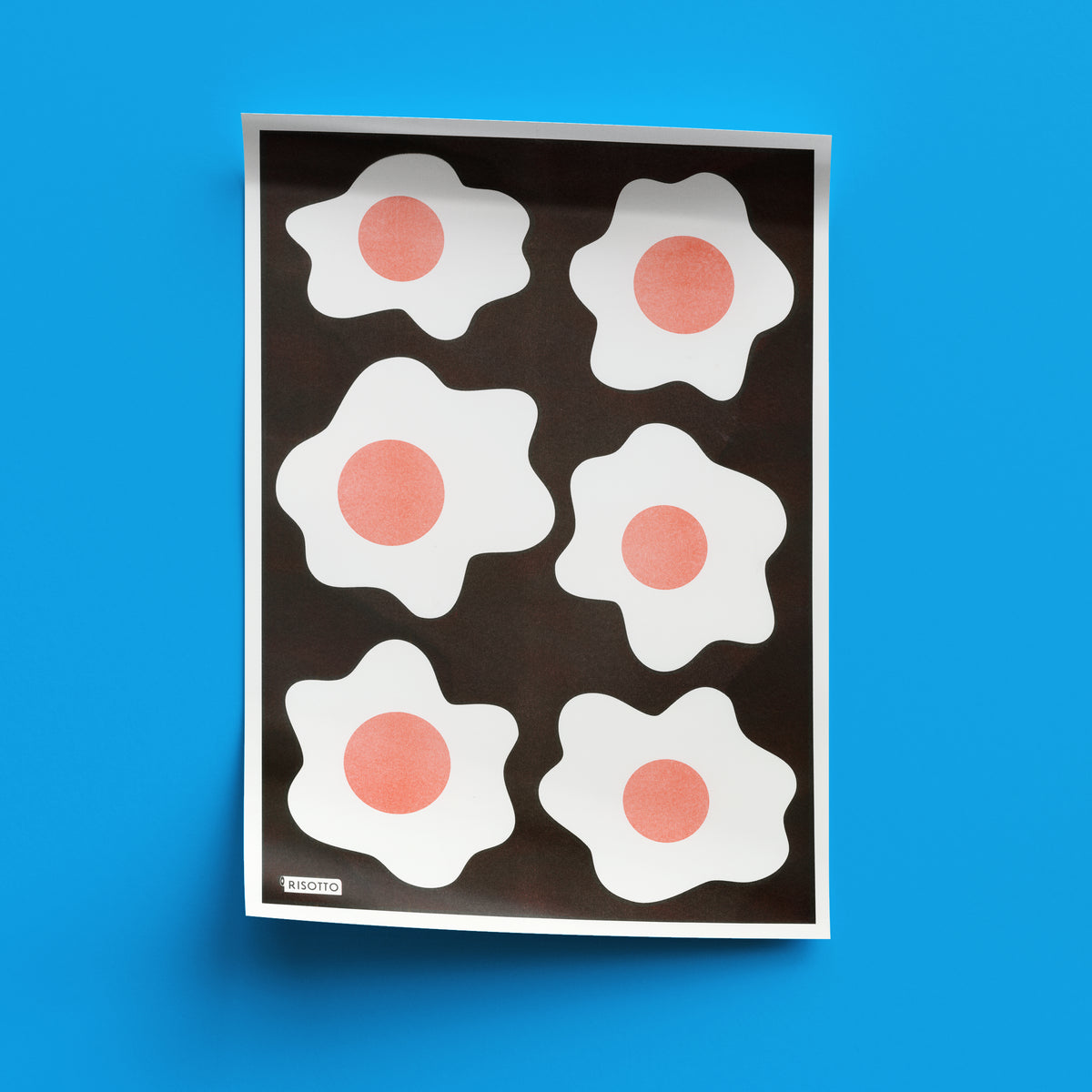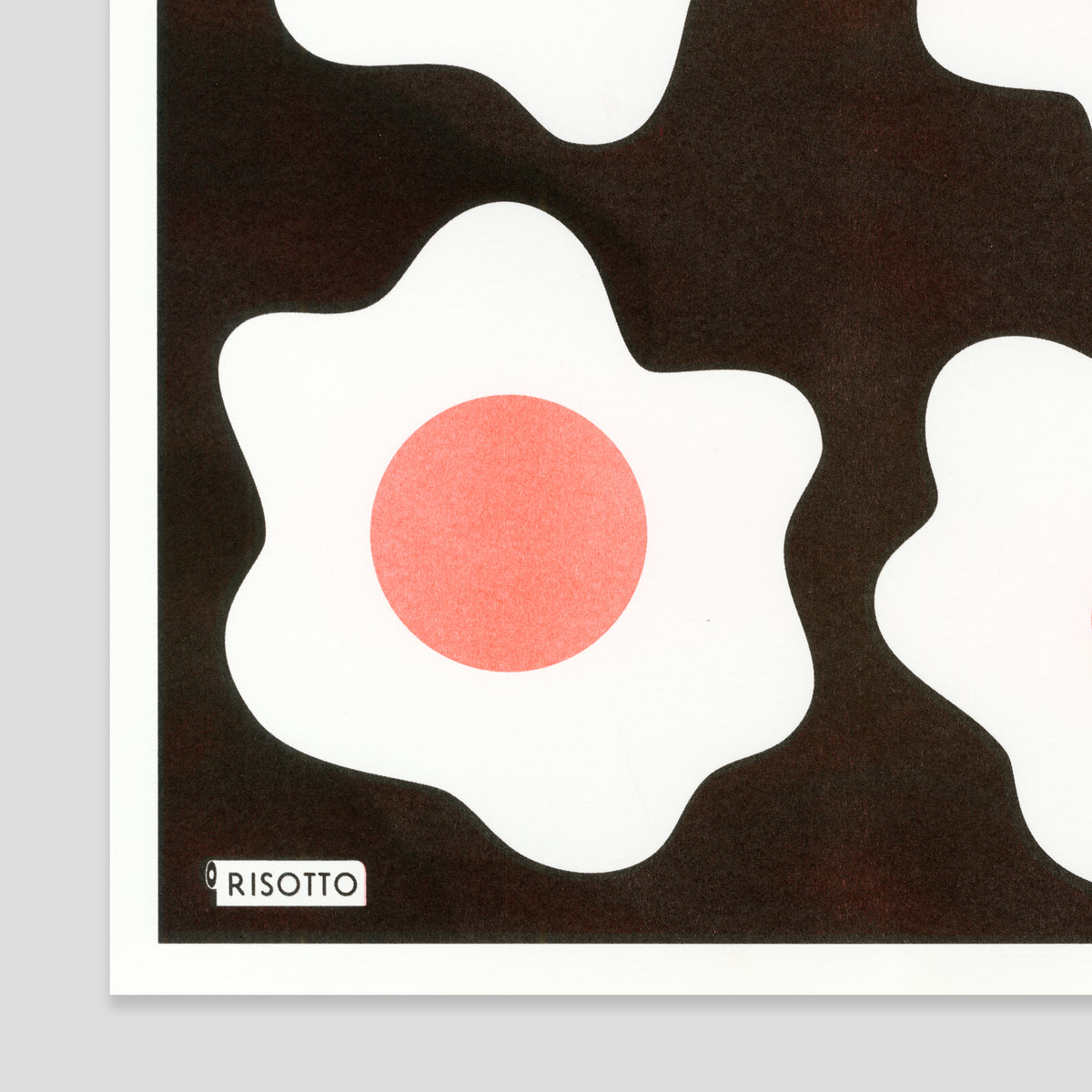 All | Eggs | POP Collection | Staff Picks | Under £20 | Wall Art - A3 + A4 | Wall Art - all
EGGS
Pop Collection: A3 Print
Meet EGGS - a new graphic artwork to join our POP Collection. An ode to all things sunny-side up and made extra special by riso printing it with Neon Orange (so it's even more popping IRL). We cracked half a dozen XLs, from the wildest range of digital hens, one at a time onto the hot paper pan. Taking care not to break the yolks, so they wobble with delight - any day or night.
SIZE: A3, 420 x 297mm
PRINT PROCESS: Risograph Print
INKS: Fluro Orange, Black
PAPER: Munken Smooth, White 150gsm
DETAIL: Supplied Unframed, Open Edition
Browse more prints from this collection here!