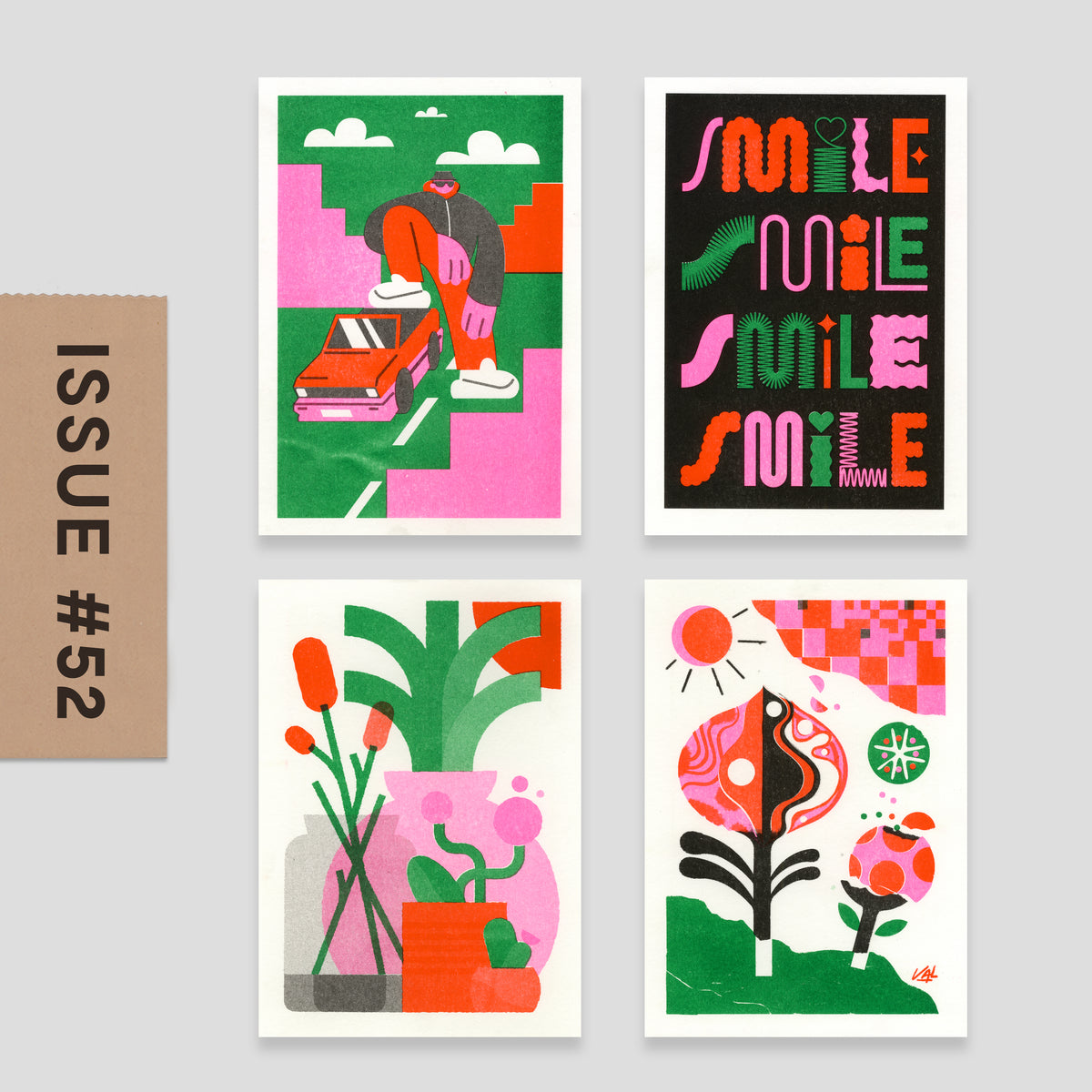 2024 collection | All | Gabriella's Faves | Riso Club | Riso Club Membership | Riso Picks!
Riso Club
UK Membership
Subscribe to RISOTTO's monthly risograph print club!
If you're wanting to gift yourself, or someone else a little something special - our RISO CLUB might be the answer. Each month, you'll receive exciting artworks delivered to your door.
If it's a gift...
→ Use your name and address for the 'Billing', but use their name and address in the 'Shipping' section, so it is made out in their name on our system.
→ We'll email you a printable voucher and welcome pack, to gift them on the day.
→ Their first issue will ship asap, along with a membership card, welcoming them to the Club.

For personal subscriptions, your first Issue will be dispatched along with any additional items in your order, or/thereafter, at the very end of each month.
By purchasing, you agree to our RISO CLUB Terms & Conditions.
Please note - this is a 12 month subscription, so the minimum number of instalments for the pay monthly option is 12 (Total amount payable over 12 months = £84).