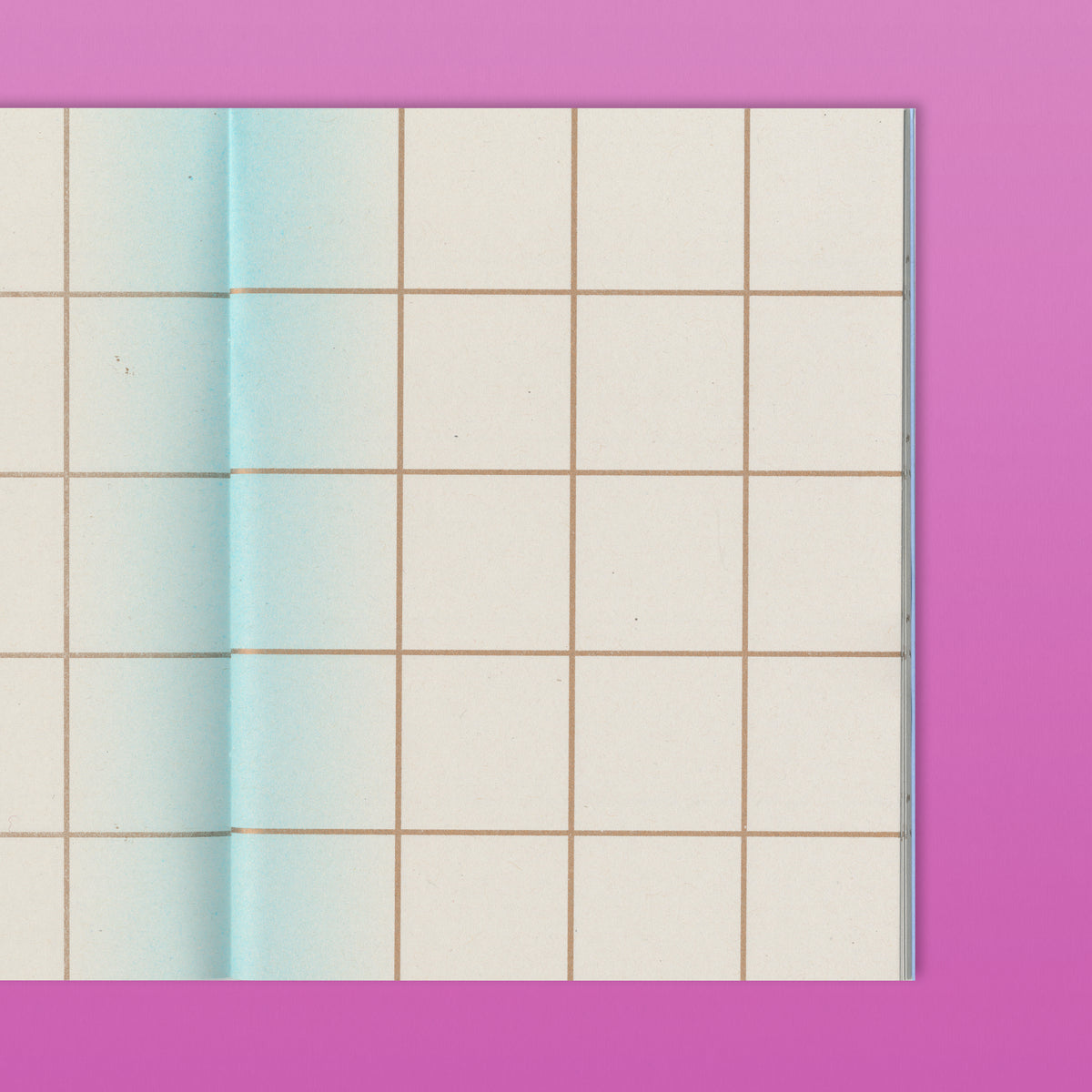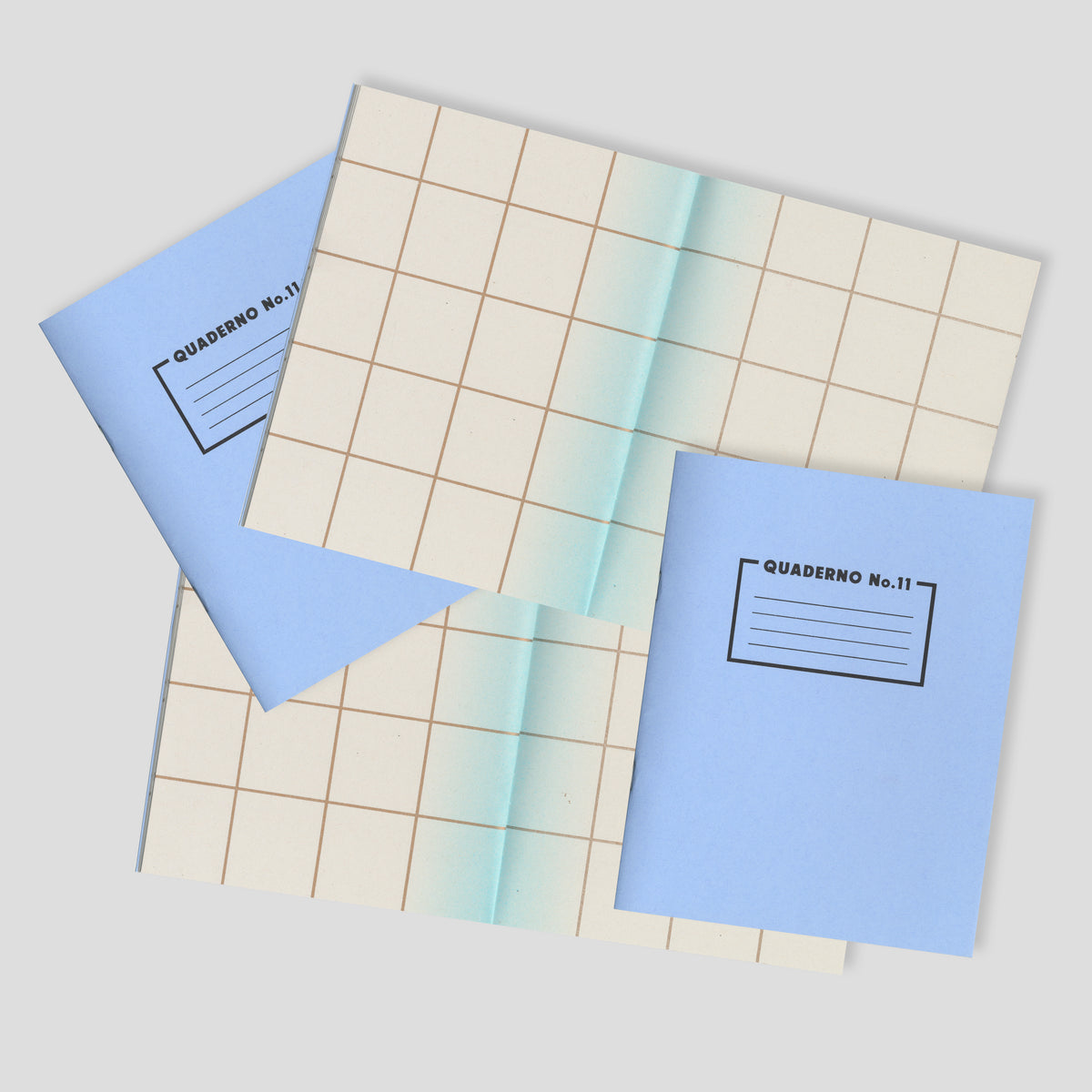 All | Notebooks | QUADERNOs | Stationery | Under £10 | Under £20
Quaderno No.11
Jumbo Grid Notebook
Who doesn't love a grid?! This one is extra swish, with metallic gold rules and a powder blue gradient emanating from the core.
DESIGN: Jumbo Grid printed with Metallic Gold and Aqua Blue ink 
FORMAT: 14 x 18 cm, 44 pages, saddle staple bound using 100% recycled papers
DETAIL: These are made from start to finish, right here in Glasgow. We bind some of them by hand, and rest are finished by our neighbours' down the road - so if you're looking to shop sustainably, you won't get much better than that!