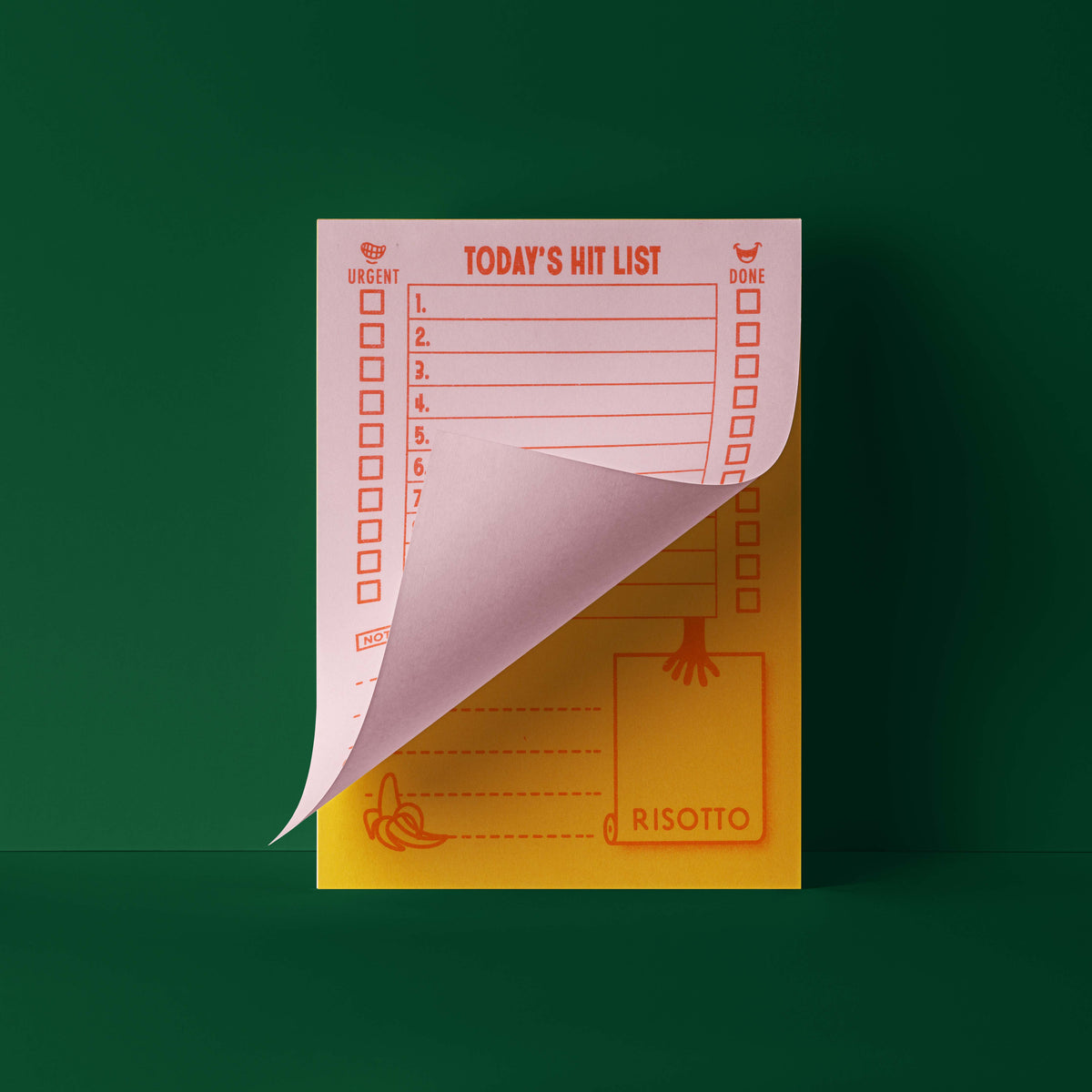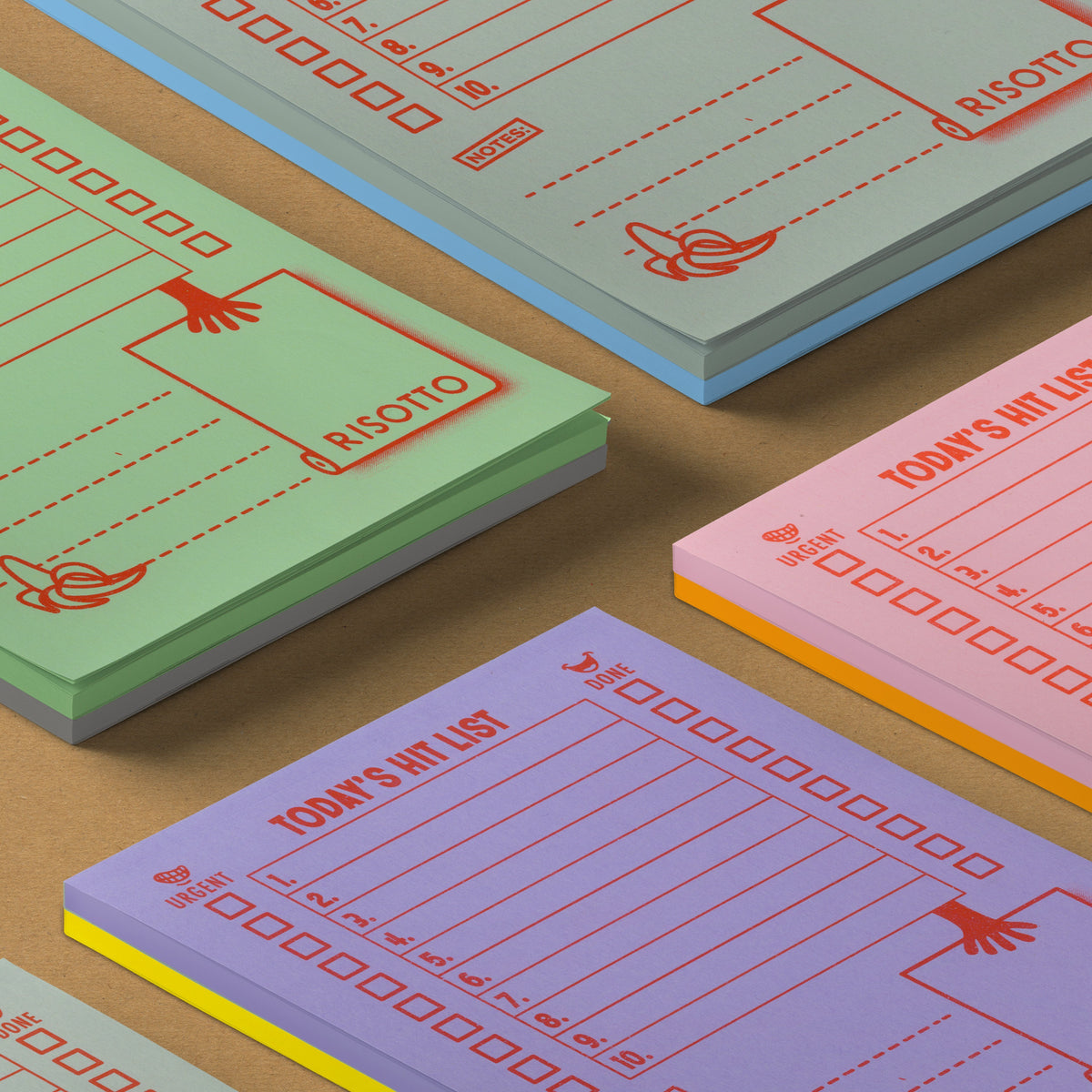 Hit List | Hit List (£7) | Notepads | Organisers | Pink | Stationery | Under £10 | Under £20
HIT LIST in Two-Tone: Pink+Orange
To Do List Notepad
Behold - our new two-tone versions! Get your To-Dos in order and write every possible kind of list with this little pad.
Half the pages are Pale Pink, and the rest are Tangerine.  
75 sheets a piece
Red Ink - Risograph Printed
100 x 140mm
If this colour-way isn't for you - check out the other versions!