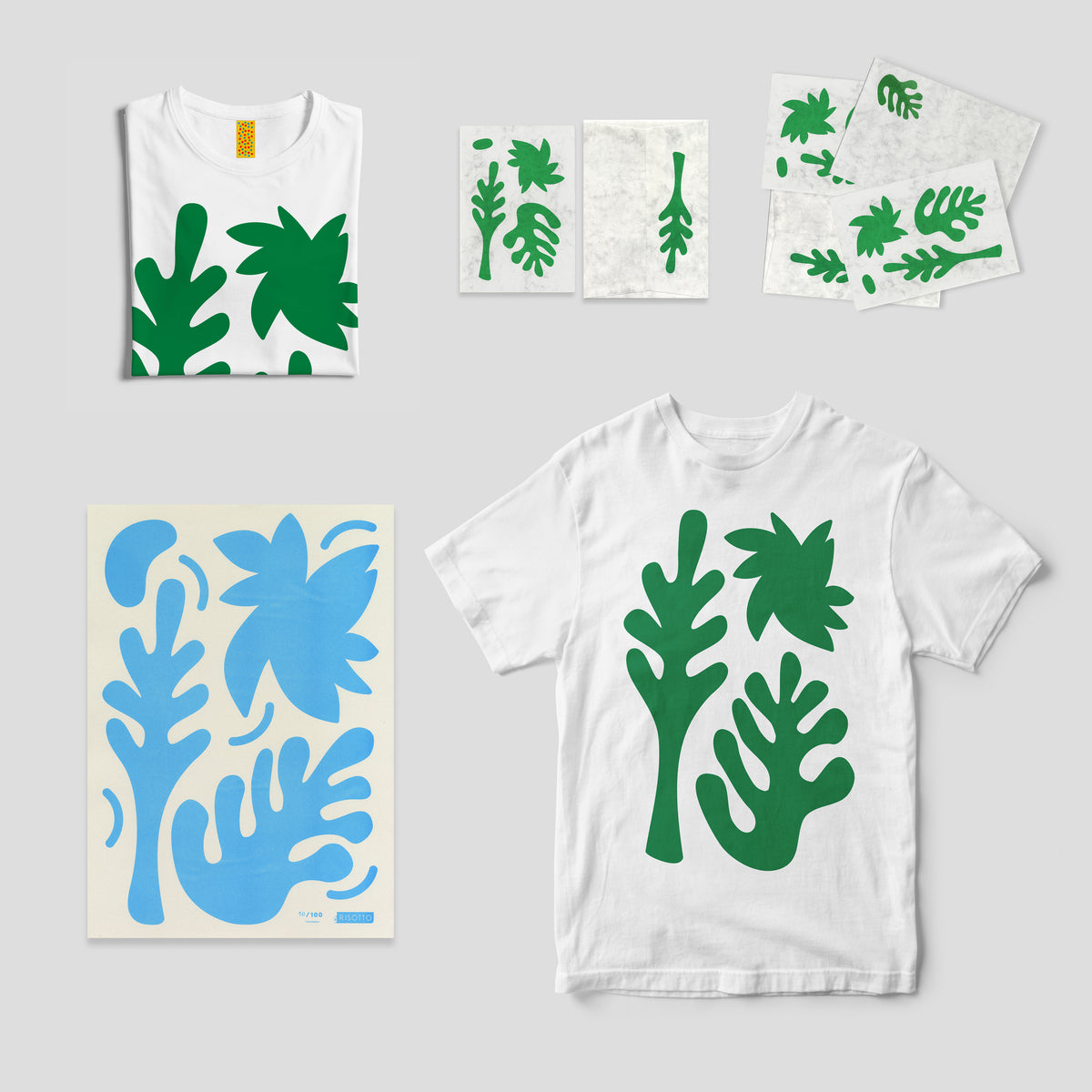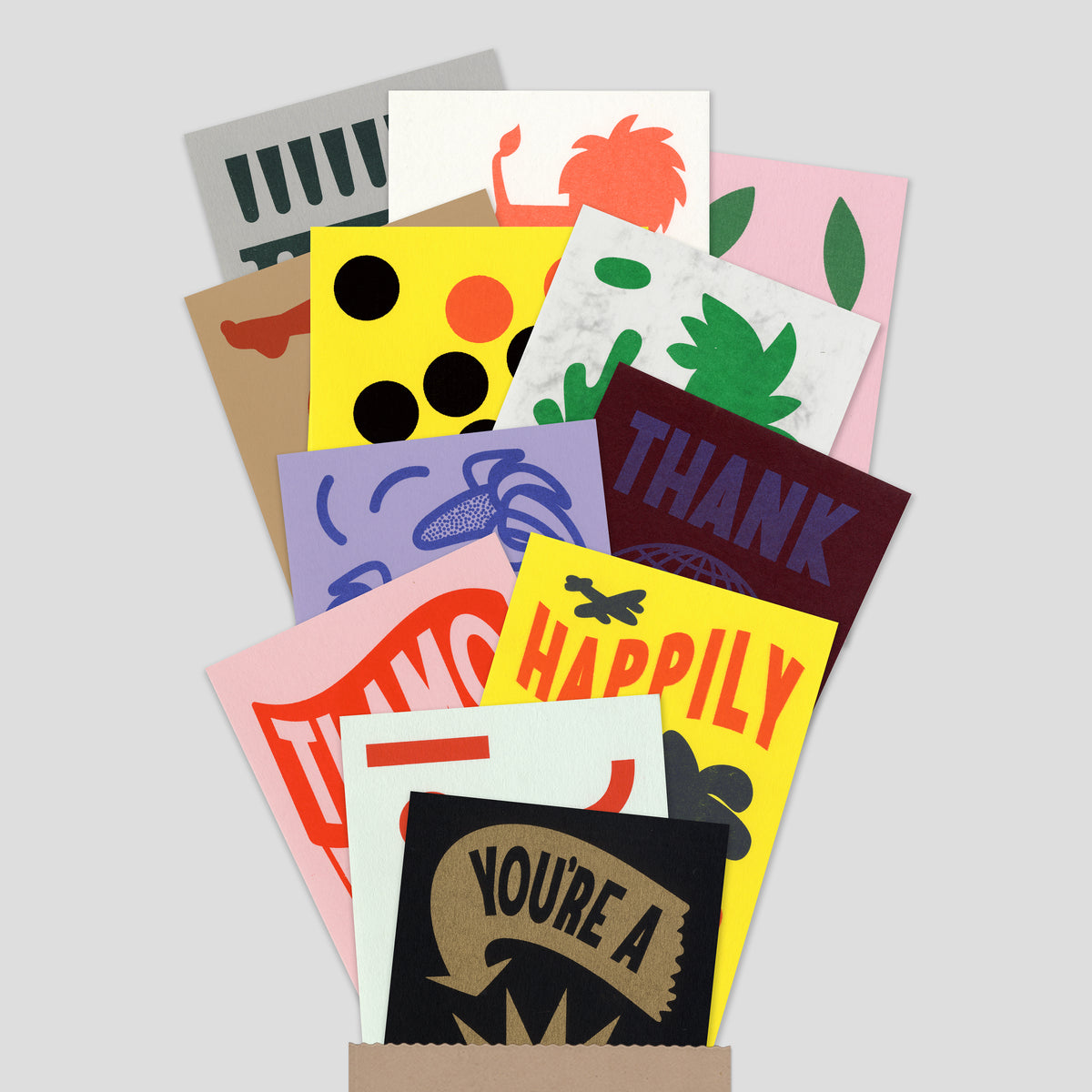 A6 Cards Sets | All | Cards | Foliage | Stationery | Under £10
FOLIAGE
CARD + ENVELOPE SET
Inspired my all things Matisse, this little number is the first in a series of 12 hand-printed card sets, on deluxe G.F. Smith papers. See more from our
FOLIAGE
Collection!
C6 Envelope: 162 x 114mm  |  A6 Folded Card: 105 x 152mm 
Risograph Printed: Green ink | Marlmarque Marble White card
You can also purchase this as part of the Box Set: where all 12 from the collection can be snapped up for £28 here. You can also see more from our FOLIAGE range here.