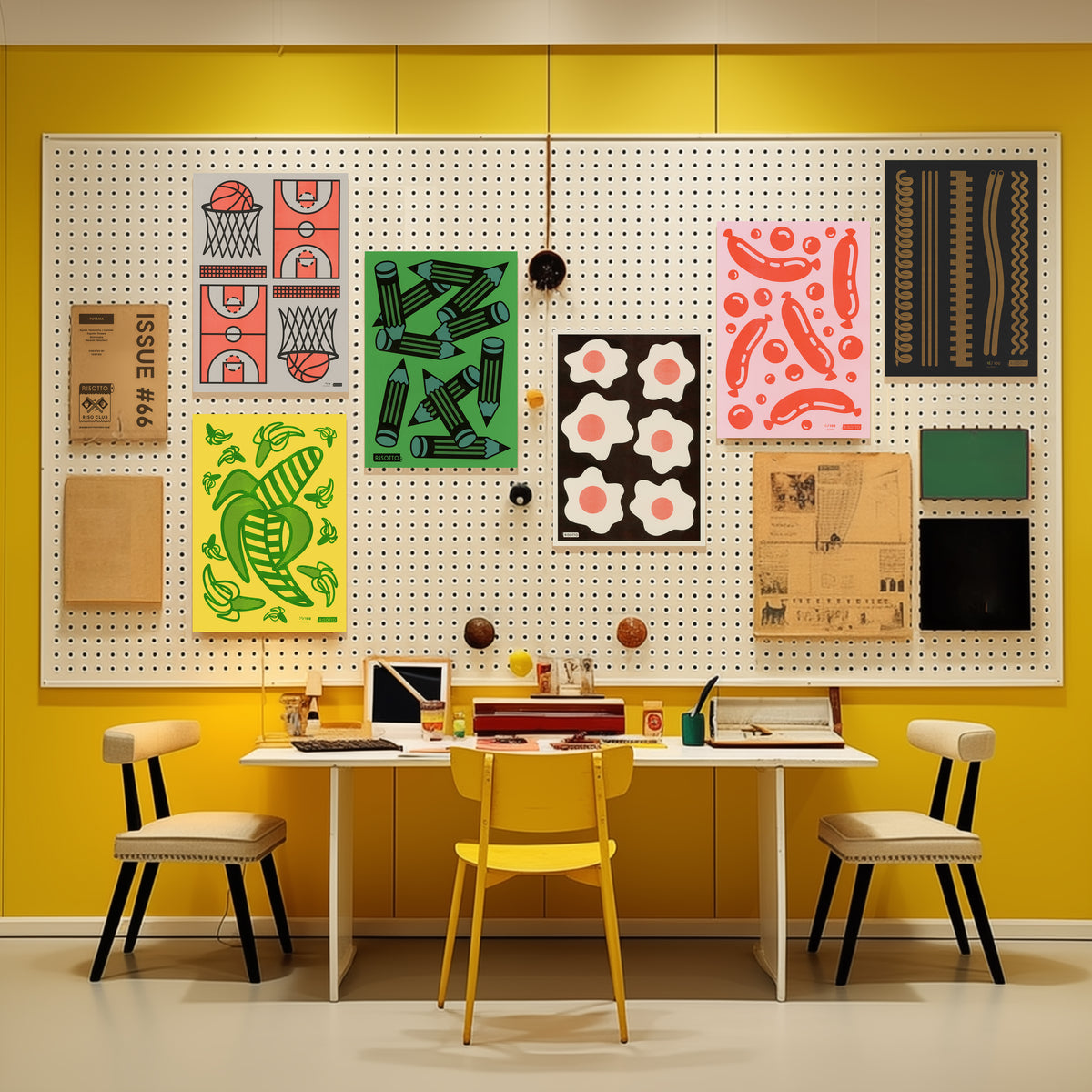 All | Banana | POP Collection | Under £20 | Wall Art - A3 + A4 | Wall Art - all
BANANAS
Pop Collection: A3 Print
Copa banana at copa cabana! The most iconic from our POP Collection and produced solely for your pleasure. Designed to glorify my favourite fruit, and give a little toast to Andy Warhol and his Pop Art masterpieces, giving everyday objects a splash of iconic status. I ask you - Who wouldn't want their wall art to inspire both healthy living and colourful smiles?
SIZE: A3, 420 x 297 mm
PRINT PROCESS: Risograph Print
INKS: Green
PAPER: Bright Yellow, 160gsm
DETAIL: Supplied Unframed, Open Edition
Browse more prints from the POP collection here! Or you can also see more from our BANANA collection here!