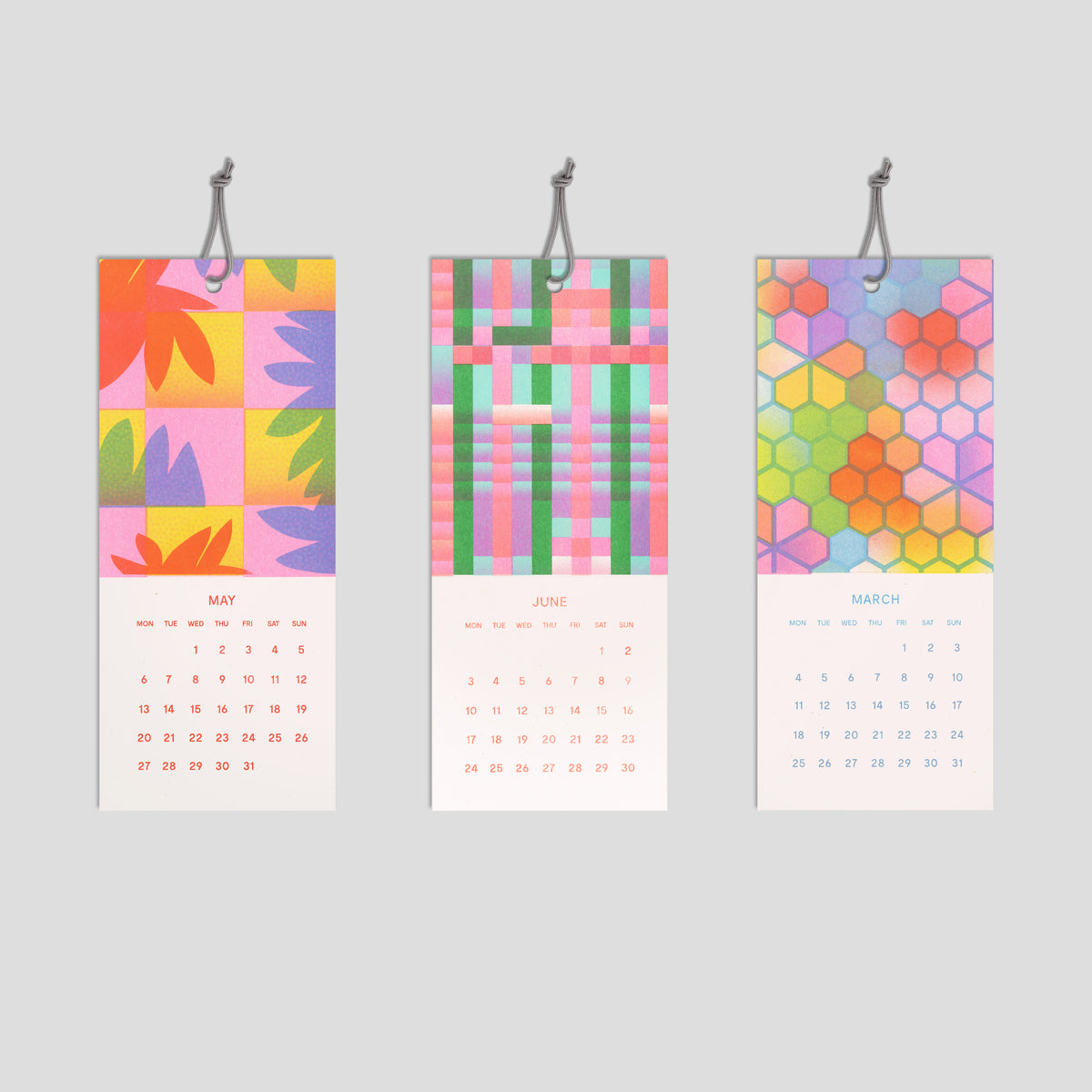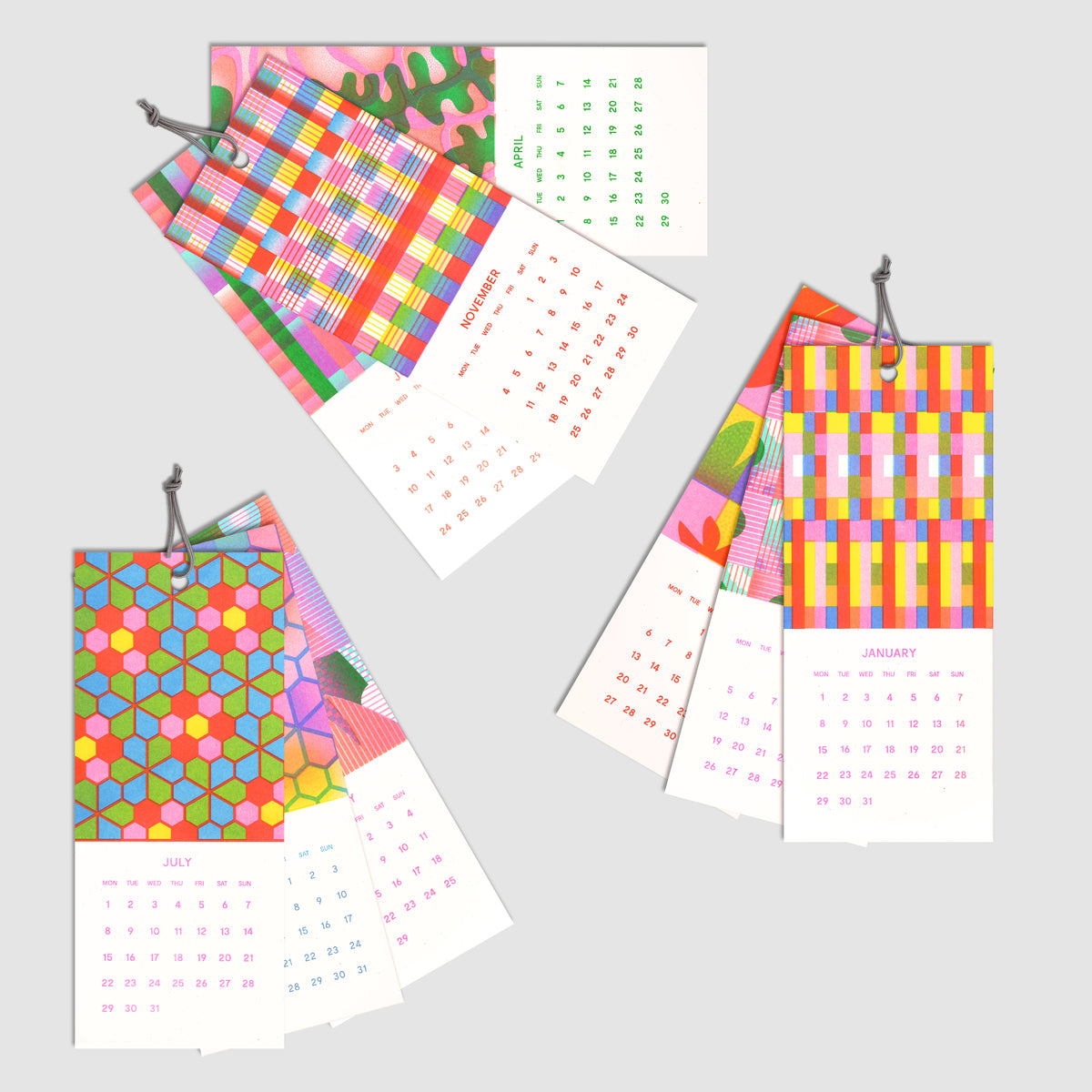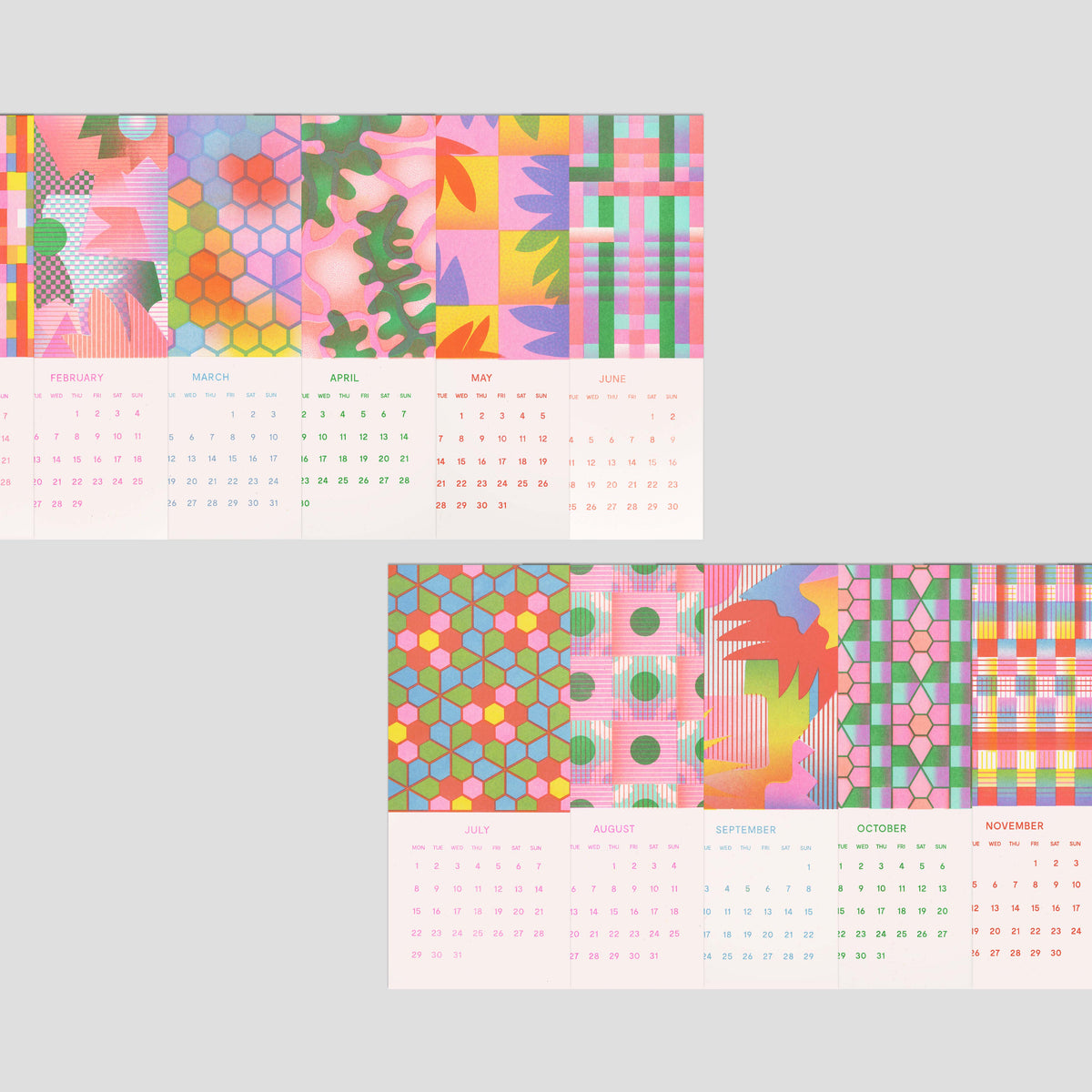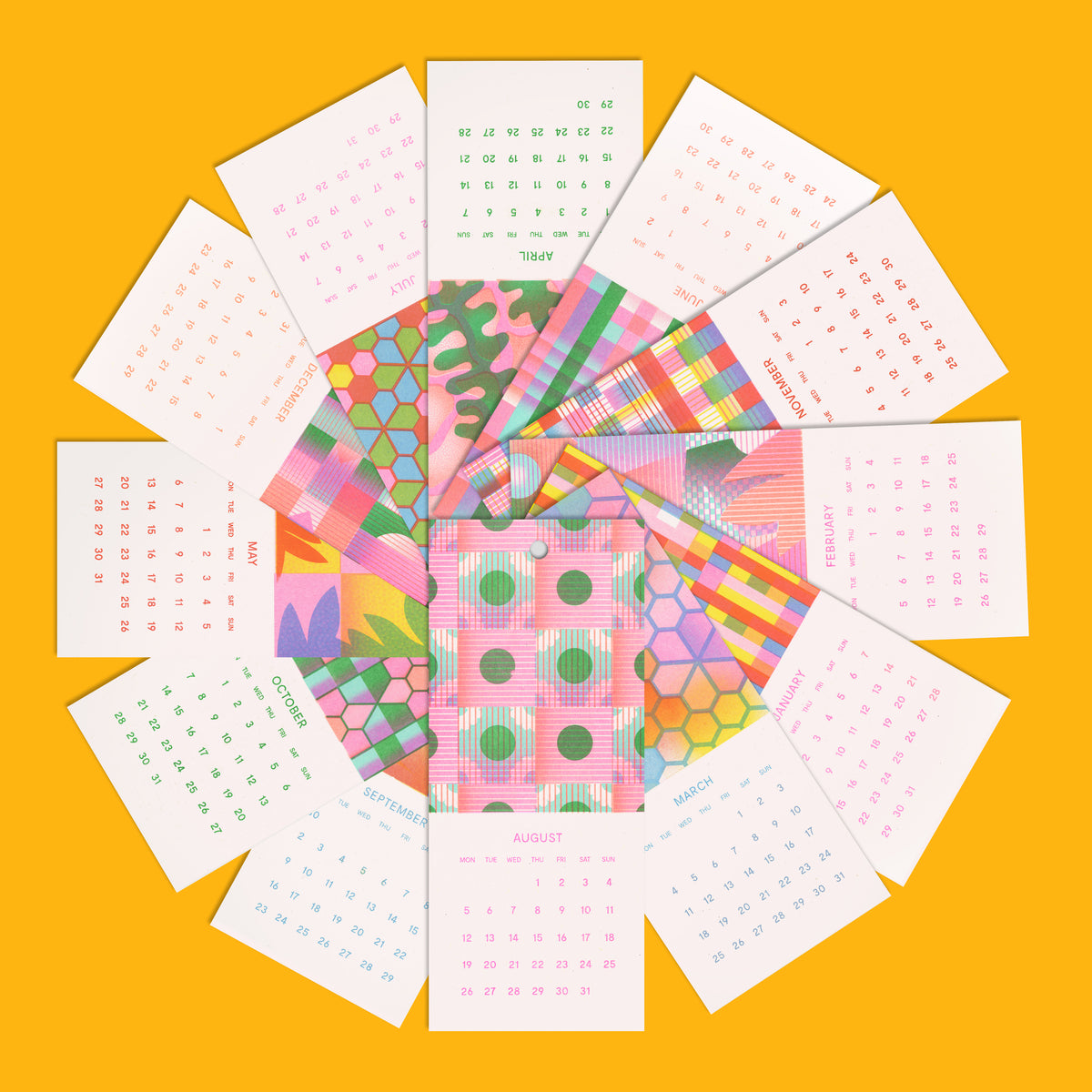 All | Calendars | Multi Buy Deals | Stationery | Studio Picks! | Under £20
The Mini
2024 Risograph Calendar: Multi Buy x 3
Feeling lavish? Snap up this multi-buy deal and enjoy a colourful year with us! They're a nifty little number to have up your sleeve, for those unanticipated gift exchanges; spreading more colourful wishes for 2024
The Mini boasts 12 unique pattern
designs
, one for each month of the year, with a handy little loop to hang it 
on the wall by your desk.
Full of colourful, isometric and matisse inspired graphics, bringing joy for each week, month and season.
Shop Local - This calendar is hand produced; from start to finish, here in Glasgow! Printed on recycled paper, and using the greenest printer around - our products aim to have as little impact to our environment as possible. 
If you are interested in another bargain - get the
Full SHABANG!
QUANTITY: 3 Pack

SIZE: 8cm x 20cm
INKS: 8 glorious inks
PRINT PROCESS: Risograph Print
PAPER: Context Offwhite Recycled, 190gsm
DETAIL: Bound by hand, using waxed cotton thread